Recent Notices and Events
YEAR 8 GRADUATION DINNER and DANCE THEME - RED CARPET [Dress code - Smart Casual] Wednesday 13th December 2023 School...
read more
Papatoetoe Intermediate School has a long and rich history. We remember our heritage; of our students and staff members who have passed through these doors and especially of those who have gone on to be 'high achievers' in their fields. We are equally proud to work with, and for, our current students and their families.  We maintain high expectations of all students and staff members.
Our focus is to have our students demonstrate that they are effective communicators, 'connected' learners with healthy minds and bodies. We aim, always, to provide the very best curriculum opportunities possible, with a wide range of resources, subjects and learning contexts.  Our students commonly make accelerated academic achievement over the two years they attend our school.  Increasingly we provide extended opportunities for online learning, STEAM provisions and experience in coding and robotics.  We are committed to assisting all students to realise their potential and to work with them to achieve to the very best of their abilities.
We encourage our students to be the 'authors of their own destinies'; working at all times to seize every opportunity and to fully engage in a wide range of curricula and extra-curricular activities.  We strive to offer them a well-rounded holistic curriculum.  That includes Aotearoa NZ histories, local context, future focused learning [such as Education for Sustainability] and strategies for maintaining good mental and physical health.  We promote language learning especially Te Reo Māori and maintaining first languages and Culture.
The intermediate years are exciting years for students. It is a time of considerable physical and emotional growth as children move from childhood to adolescence.  It is a time of transition between primary and secondary paradigms.  Students remain with their same teacher for the two years they are at our school. Our curriculum aims to build on prior learning and achievement as we work towards a more independent, self-directed learning style. Our students are encouraged to develop a clearer understanding of their own achievement levels and to set and achieve personal learning goals. We all want our students to be successful at secondary school and become self-motivated 'life-long learners'.
Parents, whānau and wider school community are encouraged and supported to be involved; in our students and their successes, in the development of our facilities, in fundraising and community events and in the direction of our school. We encourage this through our 'open door policy', our hui, fono and parent meetings and through the 3-Way Reporting Conferences. We want our students to know that they are supported, encouraged, that they 'belong' and that their success is important to us all.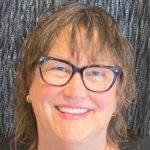 Pauline Cornwell
Principal
December

2023

Sun
Mon
Tue
Wed
Thu
Fri
Sat

5

Girls League at Festival Day - Mt Smart

Leaders and Monitors to Otahuhu Pools

• •

11

Team Rehua Award and Graduation Assembly

Team Puanga Awards and Graduation Assembly

• •

13

Supreme Prize Giving Assembly

School closes at 1.30 p.m. for students to leave

Year 8 Graduation Dinner and Dance

• • •

14

Final Day for Year 8 students

School closes at 1.30 p.m. for students to leave

• •

15

Final day for Year 7 students

School closes at 1.30 p.m. for students to leave

• •