PAPATOETOE INTERMEDIATE SCHOOL NEWSLETTER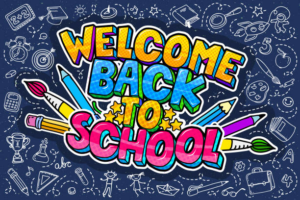 No. 1 – February 2022
Our main focus is to keep all children safe and happy at school. Please contact us immediately if you have any concerns.
Term One – important dates
Friday 5th February
2021 End of Year Reports
Those students who were with us in Year 7 2021, and did not have their report collected, these will be given to the students to bring home on Friday – tomorrow..
Monday 7th February
Waitangi Day observed – School closed today
Tuesday 8th February
Study Centre enrolments and confirmation this week
All students will be viewing HPV immunization presentation [Nurses are unable to come on site or the meet with groups]
Friday 11th February
9.00 a.m. Online Assembly
Monday 14th February
Fruit in Schools starts this week
Study Centre starts this week for those enrolled
Tuesday 15th February, Wednesday 16th and Thursday 17th February
School closes at 2.00 p.m. today
2.30 – 6.00 p.m. Getting to know the Learner ONLINE Conferences [these appointments will be online] – more detailed information will be shared via a separate Newsletter
Monday 21st February to Thursday 24th February, 28th February to 3rd March and 7th March
Safety Week  – Focus for all students
First Aid for students TBC
Monday 21st February
Youth Law presenting to students in teams this week TBC
Monday 28th February
6.00 p.m BoT Meeting in the Principal's Office. 
Thursday 4th March
TBC Swimming Sports – Papatoetoe Pools all day. [a separate newsletter to follow with details]
Monday 28th March
6.00 p.m BoT Meeting in the Principal's Office. 
Wednesday 6th April
School Leaders out today – in the City
Thursday 15th April
Final day of Term 1 – school closes at 3.00 p.m.
School Holidays
Friday 16th April  to Friday 29th April
Monday 2nd  May
Term 2
WELCOME
Welcome to the start of a new school year. A special welcome to those who have started here for the first time – students and staff alike. Our school roll this year is about 700 students and we are no longer accepting any out of zone students.   Please do not hesitate to contact either the school office or your child's class teacher if you have a question or concern. With over half of our students new to school each year we appreciate that there are a large number of school systems that we all need to come to understand in these first few weeks of school. If you ring the school office your call will be taken by one of our administration staff, usually Marie Leota or Alisha Spiers.
This year we welcome some new school staff members.  We have 2 new classroom teachers: Miss Aimee Smith (Room 7) and Mrs Marta Andrew (Room 14).  We would also like to welcome  Ms Lilymoana Manu who will be joining our learning Support Team
Due to the current COVID regulations, some processes and events have required consideration and some changes.  This is to ensure the safety of  students and  staff.  We will continue to regularly update parents and caregivers regarding any updates, changes and concerns in regards to the current pandemic.  We send regular email updates to the email address you provided on your child's enrolment application. We also send updates via the school website www.papatoetoeint.school.nz  or the schools Facebook page. Please update your details if there are any changes. 
A special thank to all of our parents and caregivers for their understanding that under the RED COVID traffic light system, we were unable to allow caregivers to accompany their child to school on their first day.   
Donna Young
Acting Principal
SCHOOL LEADERS for 2022
KANUKA           Vansh           Room 20
                          Szativah       Room 1   
NIKAU              Teei               Room 25
                         Vipra             Room 17
TOTARA           Zaafira           Room 5
                         Brayden         Room 24
 KAHIKATEA    Mahir              Room 25
                         Zurvahny        Room 20
HEAD GIRL      Sienna             Room 1
HEAD BOY       George            Room 19
PARENT PARTNERSHIP
We believe that educating our young people is a three-way partnership.
The three groups are: Parents as first teachers, the students, your child's teacher's and school staff. All three groups working in partnership will ensure the best learning outcomes for our students.
Our Year 7 students' families should have already had a phone call or email from their child's classroom teacher welcoming their child and them to our school and explaining the requirements for the first day.
During the year there will be frequent opportunities to meet with your child's teacher.  All staff contact details can be found on our School Website or on the sheet included with this newsletter.
Our school vision is to  'Ensure high levels of student achievement' and that will require all of us working together. 
AN ISSUE AT SCHOOL
If you or your child has any issue at school, over any concern whatsoever, your first point of contact is with their classroom teacher. If you feel that the classroom teacher is not the best person to deal with your issue then please refer the matter to your child's Syndicate Leader. 
In very rare circumstances the issue may be more appropriately dealt with by one of the Associate Principals of our school.  Mr Gareth Fletcher (Associate Principal/Syndicate Waiti), Mrs Tracy Prout (Associate Principal/Syndicate Tupu-a-rangi), Ms Lynn Corderoy (Associate Principal/Syndicate Waita), Mr Sanjeev Kumar (Associate Principal/Syndicate Uru Rangi) or alternatively you may also contact Mrs Bonnie Naera (Learning Support Leader) or Mrs Jane Woodill [Learning Support]. Mrs Nawinta Prasad (Associate Principal/ Syndicate Tupu a nuku –  [Specialist Teachers Team) is also available to support families and students. 
AFTER SCHOOL ARRANGEMENTS
Adolescent children sometimes like to 'wander' home and may get into trouble if not carefully monitored after school. We advise parents/whanau to make clear their expectations about how and when children come home after school. 
We ask our students to talk to their parents and caregivers before school about making arrangements to visit or play at a friend's place after school. We do not allow students to use the phone at 3.00 p.m. to make 'play' arrangements. We would appreciate parents who need to make after-school arrangements phoning the office before 12.00 p.m. It can be difficult to get messages to children in the afternoon – and more so the closer it gets to 3.00 p.m. 
GETTING TO KNOW THE LEARNER CONFERENCES
We only are running ONLINE meetings with caregivers at this stage due to the current COVID restrictions. 
Tuesday 15th February, Wednesday 16th and Thursday 17th February
School closes at 2.00 p.m. these days
2.30 – 6.00 p.m. Getting to know the Learner Conferences – ONLINE ONLY
Please read the appropriate newsletter coming home next week for more detailed information and booking process.
SCHOOL BUSES
If your child wishes to use our school bus service, please make sure they get a Bus Contract. Our School Buses drop off and leave from Great South Road.  All students are expected to wear a mask and have a hop card.
EVERY CHILD ATTENDING SCHOOL EVERYDAY
Please assist us in encouraging your child to attend school every day it is open. For those students who attend every day we award a 100% participation certificate and prize at the end of the year. We value this effort. 
FAMILY COURT ORDERS
A number of caregivers refer to custody/family court orders when they enrol their child with us. We are unable to meet these requests until we have on file a copy of the appropriate order. If this is an issue for your family please bring in a copy of the court order and we will photocopy and action accordingly. 
SAFETY CHECKS RE ATTENDANCE
If your child is away and you have not let us know you will get a 'safety check' text checking on their where-abouts. 
NEWSLETTERS
Our School Newsletter is emailed every 'odd' week on a Thursday. If you have not supplied an email address and would like a 'hard copy' please advise your child's classroom teacher. A copy of the newsletter is available on the School Website should you not receive your copy. 
Syndicate Newsletters are provided for the start of each term.
REPORTING TO THE OFFICE
Visitors on site are limited.  We ask that you seek prior permission for coming onsite where possible.  Regular updates regarding this will be shared out when necessary.
Under current Covid regulations, any visitors that do come onsite will need to show proof of vaccination pass, wear a mask, and sign in using the QR code. All visitors to the school MUST report to the school office and sign in.  
SCHOOL CHARGES
The only costs to families are transport for trips, camps and EOTC [Education Outside the Classroom]. We aim to request no more than $20.00 per term [with exception of Camp Week and EOTC Week]. Our aim is to have all students attend field trips etc. and so have some options regarding payments. EOTC Week is held in each 'odd' year and Camp Week is held in each 'even' year.
SCHOOL TIMES
Students are expected to be at school by 8.30 a.m. each morning and all classrooms are open from 8.30 a.m. After 8.45 a.m. students will need a note from home explaining their lateness. School closes at 3.00 p.m. each day. If the school is closing early a letter will be sent home. Parents can check on the school website about these types of events. 
Under the current COVID level, some classes will begin to exit the school from 2.50pm to limit congestion at the end of the school day.
SCHOOL GATES
The school gates open for students at 8.00 am-9.00am and again from 2.50pm-4.30pm
SCHOOL CANTEEN
Due to COVID regulations and safety measures at the current traffic light level, the school canteen will only be accepting ONLINE (www.mykindo.co.nz )orders from Tuesday 8th February.   Orders can be made (or cancelled) any time before 9am on the day or scheduled in advance. Lunch will be ready at school. Please note Sushi orders close 9am 2-days prior!.  Orders will be delivered the same time as the 'Free Lunches' to classrooms.  This will occur at the classes first allocated eating break time.not be available at this stage. 
'Free lunches at school' programme will begin for all students starting Tuesday 8th February.  This is available to all students. 
SECURITY BOXES
Each class has their own Security Box – students are to place any valuables [e.g. cell phones] in the box first thing each morning, the box is held in the Office for the day and valuables are returned to students before 3.00 p.m.  Students ARE NOT to keep cell phones on them during the day – they MUST go in the Security Box. All money must be put into an envelope [provided] and taken to the office for safe keeping. We strongly discourage students from bringing valuables to school. 
STATIONERY
Stationery lists and uniform requirements can be found on our school website.
STUDY CENTRE
The Study Centre runs on Mondays, Tuesdays, Wednesdays and Thursdays in the Library from the start of Week 3 (Monday 14th  February) from 3:00-4:30pm. This is not an after-school care service, but an opportunity for students to continue their learning with the support of books, computers and staff. Students are expected to work on their homework and other assignments from class. After completing these they can participate in optional activities. A light afternoon tea is provided.
There is no charge for this programme but students must be committed to using it as a serious opportunity to learn. If you would like to enrol your child in the programme ask for an enrolment form from your child's teacher or the Resource Room. 
We are having to restrict numbers to meet current COVID regulations.
Diane Schutt is available by email for any queries and an enrolment form – dianes@papint.school.nz
UNIFORMS
Many thanks to parents for sending their children along to school looking so neat in their uniforms. They are a credit to you. Please ensure that your child's uniform is named [including their shoes]. 
VEHICLES IN THE SCHOOL GROUNDS
For student safety, parents/caregivers must NOT drive their vehicles in the school grounds. Please drop your children off outside the school – Motatau Road or Great South Road. If your child has a disability we will, of course, make provision – just make contact with the office with the details. ALL bicycle students will arrive and leave via the Motatau Road entrance. 
Bikes are not to be ridden inside the school grounds.
WE ARE A 'STAR' SCHOOL – which means that we follow a strongly valued based approach to relationship management. 
Our four core values are Safety, Trust, Attitude and Respect [STAR]. 
Therefore, you will hear your young people speak of us as a STAR school, or that they are in a STAR classroom. STAR awards are regularly awarded and these students are named in each newsletter. 
STUDENT SAFETY AROUND OUR SCHOOL
As a school we are responsible together with a number of other instances for the safety of our students. 
At the start of the school day and again at the close of school vehicle congestion around the school presents a problem.
The following points are set out for the safety of all our students.
a) Inside the school grounds:
Please note that there is no parent parking or student drop-offs in the School grounds – the sign at the school entrance indicates this.
There is insufficient parking inside the grounds for all our Staff and trades vehicles, let alone parent cars.
b) Outside the school grounds:
Parent parking is clearly marked by white lines on both Motatau and Great South Roads; please use these and avoid all pavements, driveways, no-stopping-zones and the pedestrian crossing approaches for parking, turning or dropping off.
Please drop your children off outside the school – Motatau Road or Great South Road. 
If your child has a disability we will, of course, make provision – just make contact with the office with the details

. 
All bicycle students will arrive and leave via the Motatau Road entrance. 
Auckland City Council enforcement officers will be monitoring all school entrances this year to ensure the safety of all students. Parents picking up or dropping off students are encouraged NOT to do this within the demarcated areas – clearly marked by the broken yellow lines. 
Please do not be offended if staff take a picture of your infringement and send it to the NZ Police along with their report.
Parking Officers will no longer be asking parents/guardians to move vehicles from illegal parking areas, but will instead be issuing infringement notices in respect of the offence and will then post tickets out to the registered owner of the vehicle. 
Please note that our staff do take details of offending drivers and do report infringements to the NZ Police.