PAPATOETOE INTERMEDIATE SCHOOL NEWSLETTER
No. 13 – 11th August 2022
Important Term 3 dates
July/August – various days
Everyday Theatre in the school over the course of this month
Thursday 11th August
SW Zone girls netball – Saving Day
Friday 12th August
International Youth Day – let us celebrate our Rangitahi!
Monday 15th August – Tuesday 16th August
ASB St Johns in school – working with students
Everyday Theatre – Various Days
Tuesday 16th August
SW Zone boys netball
Papatoetoe High School leaders in school to talk to Year 8 students
5.30 p.m. – 7.00 p.m. – Year 6 Caregiver Information Evening in the Gym
Thursday 18th August
SW Zone Boys netball – Saving Day
ASB St Johns in school – working with students
Monday 22nd August – Friday 26th August
Book Week – more information to come
Everyday Theatre – Various Days
Monday 22nd August
ASB St Johns in school – working with students
Tuesday 23rd August
Interzone girls netball
Thursday 25th August
SW Zone boys league
Book Week – Character Dress up day – more information to come
Friday 26th August
Interzone girls netball – Saving Day
Daffodil Day – 'Wear Yellow Day' in support of Daffodil Day – Gold coin donation
Monday 29th August
Teacher Only Day – school is closed for students
6.00 p.m. – Board of Trustees Meeting in the Principals Office
Tuesday 30th August
Interzone boys netball
Papatoetoe Central (morning) in school for Tech/Arts tasters
Papatoetoe West (afternoon) in school for Tech/Arts tasters
Wednesday 31st August
Interzone boys netball – Saving Day
Bike Maintenance Programme – selected students
Thursday 1st September
SW Zone boys league
Papatoetoe East (morning) in school for Tech/Arts tasters
Wymondley Road (afternoon) in school for Tech/Arts tasters
Friday 2nd September
Fairburn/Bairds Mainfreight/Papatoetoe South/Papatoetoe North (morning) in school for Tech/Arts tasters
Puhinui school (afternoon) in school for Tech/Arts tasters
Sunday 4th September – Saturday 10th September
Tongan Language Week
Tongan national dress – Friday celebration
Monday 5th September – Friday 9th September
Sports Camp – for selected students
Wednesday 7th September
BoT Election Day
Out of zone applications close at 3pm
Tuesday 13th September
Announcement of BoT
Interzone girls' and boys' cross country
Wednesday 14th September
Ballot for any out of zone places for 2023
New BoT take office
SW Zone and counties girls league
PRINCIPAL'S MESSAGE
Bullying is a problem for every school and every workplace.  We all need to be aware of our own behaviour and its affect on others.  We all need to consider what we each could do to ensure people are valued and included and supported to fully participate.
If your child has a concern – speak (or email) the classroom teacher OR contact the Syndicate leader.  Donna Young, Deputy Principal, or Pauline Cornwell, Principal, are also available to listen and ensure your child feels safe to be at school.  The sooner we know the faster the problems can be sorted out.
We all need to make sure our children are 'present', 'participating' and 'progressing'.
2023 ENROLMENTS – PAPATOETOE INTERMEDIATE SCHOOL
The enrolment process for the 2023 Year 7 intake is now under way.
Enrolment forms are now at Papatoetoe Central, East, North, South, West, Puhinui, and Wymondley Road Schools.  Alternatively, you can collect an enrolment pack from the Papatoetoe Intermediate School office or enrol via our website www.papint.school.nz through the enrolment link.
IN ZONE APPLICATIONS – We would ideally like all our in-zone applications returned to Papatoetoe Intermediate School by Friday 12th August 2022.  This will enable us to allocate the number of out of zone places we have available for 2023.
OUT OF ZONE APPLICATION – Applications open on Monday 25th July 2022 and close on Wednesday 7th September 2022, with a ballot to be held on Wednesday 14th September 2022 for any balloted places the school has available.  NO out-of-zone applications can be accepted after 3.00 p.m. on Wednesday 7th September 2022.
Please Note – Papatoetoe Intermediate cannot enrol students whose parents intend to put them into the care of people who live in our home zone – no matter how close the relationship.
SCHOOL BOARD ELECTIONS for Parent Representatives
Voting papers and Candidate Statements are now in the post for all who are on the Voting Roll.
The Voting Box is situated at Student Reception for you to place you completed voting paper in.
Voting closes at 4.00 p.m. on Wednesday 7th September 2022
CAREGIVER INFORMATION EVENING
For caregivers and new students enrolling for 2023
Tuesday 16th August 2022
At 5.30 p.m. there will be an opportunity for families to have a Tour of our School (Some staff/students will be around the building to assist)
At 6.00p.m. families will meet in the Papatoetoe Intermediate School Gymnasium for the Information Evening – presentation
Staff will also be available from 5.30 p.m – 6.30 p.m to answer any queries
ALL welcome CHOIR ASSISTANCE –

Our school choir is now established and the student's are doing amazing with their practice.

We are looking for assistance with singing and/or playing the piano to accompany our students.  Day's will be Monday and Friday 2pm – 2:45pm.

For information and interest please contact our choir leader Vanita at vanitan@papint.school.nz.
THANK YOU TO ROOM 1 for their article for this Newsletter
Passion Project – Herb Garden Cafe
Sustainability
Room 1 has been working on a way to make a Herb Garden Cafe that parents, teachers and students can use.  We are planning to make everything sustainable in the cafe so we don't produce more rubbish for the environment.  Almost every ingredient or material that we use is going to be grown in the school garden and those might be lavender, basil and rosemary.

We are planning to make the cafe open to teachers, parents and students.  We want to do this because we feel that it is important to include everyone in our society.  This is also a chance to bring more sustainability into the environment by showing what we can do.

Products in our cafe.
In our Herbal Garden Cafe we want to sell honey, eggs and items made for your home.  Soaps, Candles and Lip Balm will be some of the things made out of natural ingredients straight from Papatoetoe Intermediate's Garden.  We will try to keep it sustainable by creating the least amount of rubbish as it is not good for the environment.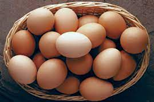 Furniture:
In our Herbal Cafe we will repurpose the things that people want to throw away or don't want.  Eg. Dishes, Cups, Utensils, furniture and lots more.  We are trying to be very sustainable and want to reuse, reduce and recycle methods.  Room 1 is planning to take a trip to the Op Shop because these are second hand things and we are learning how to modify items into something that can be used for our Herbal Garden Cafe.