Tena kotou katoa
Congratulations Papatoetoe we have 70% of students connected and learning online. It's great to see students participating in class meetings and submitting work so confidently.  Thank you to those amazing staff members who are so committed to working with students and whanau to keep learning happening. Especially we thank staff members who prepared devices and hard copy packs for distribution (Lynn Corderoy, Diane Schutt, Cammy Leung and Marie Leota). What a fabulous job they have all done! Thanks too to the whanau members who came into school to pick up; we appreciate your care for the guidelines and for our staff.
We were sad to have to postpone, indefinitely, the Papatoetoe Schools Choir Festival. I know this will be a disappointment for the students and whanau involved. Fingers crossed that we can reschedule. We are likely to have to delay our STEAM exhibition. We will confirm as the time gets closer.
Enrolments are continuing for 2022 – both at our school and at our local colleges you can complete enrolments online… we encourage you to do so. See below for links etc.
We hope you are all staying home, wearing masks and social distancing whenever you are out, getting out for exercise, being kind to one another, continuing with learning and getting vaccinated as soon as possible: so we can all continue to be safe. We all look forward to being back at school soon.
Nga mihi
Pauline Cornwell
Principal
At the end of this newsletter are some helpful advise from the Ministry of Education
What's on in Term 3 ……..- 
Monday 30th August
Teacher Only Day for Union Members – School closed. There will be NO online learning today for students.
5.00 p.m. BoT Meeting -on line. Please advise Barbara Ferregel – BoT Secretary – barbaraf@papint.school.nz if you would like to attend so that a link to the meeting can be shared with you.
Wednesday 1st September
Out of zone applications for 2022 close at 4.00 p.m. [This date is set by the Ministry of Education and is confirmed as the closing date]
Monday 6th September to Thursday 9th September
First Aid Courses for ALL students [Classes will be timetabled to attend] – to be confirmed
Wednesday 8th September
Out of zone Ballot Day for 2022 out of zone applications
10.00 a.m. Speech Finals in the School Library – to be confirmed
Monday 20th September to Thursday 23rd September
First Aid Course for ALL students [Classes will be timetabled to attend] – to be confirmed
Tuesday 21st September
3.00 – 6.00 p.m. STEAM projects – to be confirmed
Wednesday 22nd September
3.00 – 6.00 p.m. STEAM projects – to be confirmed
Monday 27th September to Thursday 30th September
First Aid Course for ALL students [Classes will be timetabled to attend] – to be confirmed
Monday 27th September
6.00 p.m. BoT Meeting – please advise the BoT Secretary – Barbara Ferregel [barbaraf@papint.school.nz] if you would like to attend
Wednesday 29th September
9.45 a.m. – 1.45 p-.m. Papatoetoe Kapa Haka Festival at Papatoetoe North Primary School
Friday 1st October
Last day of Term 3 – school closes at 3.00 p.m.
Monday 18th October
First day of Term 4
SYNDICATE SPEECH FINALS
Congratulations to all the students who represented their Syndicate at Syndicate Speech Finals in Week 3.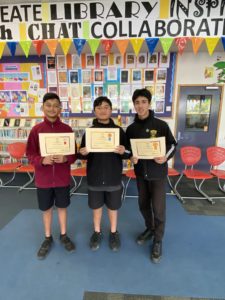 Syndicate Waiti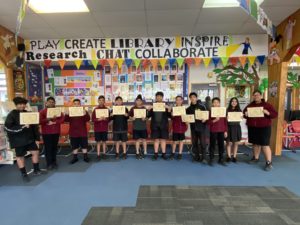 1st place    Ben            Room 24             Oil Pollution
2nd place   Brayden     Room 24             Why you shouldn't text whilst driving
3rd place    Haseeb      Room 3               Your worth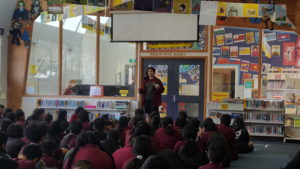 Syndicate Waita

1st place     Amy            Room 16          Why beauty standards don't  matter
2nd place    Hafiz           Room 12         Mentality of a Lion
3rd place     Aryan          Room 1           Racism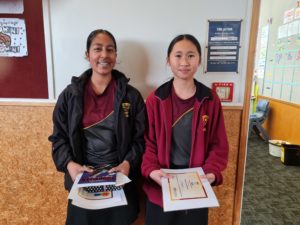 Syndicate Uru-rangi
1st place       Avalya         Room 21          The Real Issue of Racial Discrimination
2nd place     Vansh           Room 20          Cyberbulling
3rd place      Zahra           Room 18          World Without Hate
Syndicate Tupu-a-rangi
Students selected to go through to the school finals.
Analagi        Room 10         Why students shouldn't be forced to do speeches at school.
Zaafira         Room 5           Education
All the students who got either 1st, 2nd or 3rd in their Syndicate Finals will take part in the School Speech Finals on the 8th September at 10.00 a.m. [To be confirmed]
Thank you to Room 15 for this Newsletter article
This year we have learnt how to use a wide range of different technologies and tools to enhance our learning and give students important skills they need for the future. In Term One we learned how to use a coding language called Scratch. In Term two we have learnt how to use Google Forms to make quizzes and Ozobots to move around a track.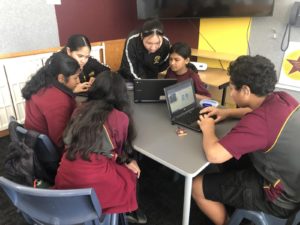 This term in Digital Technology we learned how to programme Micro:bits to do a wide range of different tasks including display student's names, play rock paper scissors and choose random numbers. To programme these tasks it required students to work together to share ideas and assist each other, problem solve and develop an understanding of the design process. When we get back to school we are looking forward to finishing our projects. 
ENROLMENTS FOR 2022 – IN ZONE and OUT OF ZONE
Applications for in zone and out of zone are now open. We encourage all IN ZONE enrolments to be completed and returned to Papatoetoe Intermediate  by Friday 13th August 2021. We thank all whanau who have already completed their enrolments for 2022.
Out of Zone Applications close on Wednesday 1st September 2021 at 3.00 p.m. A ballot will take place on Wednesday 8th September – for any balloted places Papatoetoe Intermediate has available.
Application Packs are available on our School Website https://papint.school.nz  or from the Papatoetoe Intermediate School Office.
Current Year 7 students ARE NOT required to re-enrol for their Year 8 year in 2022.
HIGH SCHOOL/COLLEGE ENROLMENTS
Year 8 families should now be enrolling their son/daughter in the Secondary/College of their choice, for Year 9 2022.
We will update families with out of zone closing dates for the Secondary Schools as the Schools advise us of these dates.
If you need help with enrolling please do not hesitate to contact our School Office. We are happy to help.
Papatoetoe High School out of zone applications close on Wednesday 1st September 2021.
Otahuhu College have extended their closing date for out of zone applications. As soon as they advise us of the new closing date we will let you know.
NEWS FROM PAPATOETOE LIBRARY
Papatoetoe Library have started a code club in Term 3 with Aotearoa Code Club.  If your child is interested, please register online www.codeclub.nz    
Bring your own digital device or use the library iPad.
Date: Every Saturday (school term only) – once the Government announces the drop in Levels.
Place: Papatoetoe War Memorial Library
Time: 11am to 12pm (1 hour)
Age: 7 to 13 years old
IMPORTANT and HELPFUL INFORMATION FROM the MINISTRY OF EDUCATION
Vaccine FAQs (including information for 12 to 15-year-olds)
The attached document has been provided by the Government to support any questions you might be getting about vaccinations for 12 to 15-year-olds.
As noted in our regular 17 August Bulletin, using schools and kura as vaccine sites was mentioned earlier in the planning stages, but they are not currently considered critical to the roll-out plan for 2021. This is because there are opportunities for families to be vaccinated in other settings such as local GPs, pharmacies or community vaccination centres.
More places to get help
Helplines that are available 24 hours a day, seven days a week:
Mental Health Crisis: 0800 800 717
Lifeline for counselling and support: 0800 543 354 or 0800 LIFELINE
Samaritans for confidential support for anyone who is lonely or in emotional distress: 0800 726 666
Depression Helpline to talk to a trained counsellor about how you are feeling or to ask any questions: 0800 111 757 or free text 4206
Healthline for advice from trained registered nurses: 0800 611 116
Suicide Prevention Helpline: 0508 828 865
Counselling Free Call or Text 1737.
Also available: