IMPORTANT TERM 4 DATES
Wednesday 18th November
Transition visit to Papatoetoe High for enrolled Year 8 students
Friday 20th November
Cultural and Arts Festival in the School Gymnasium
Monday 23rd November
Year 7 Vision Testing. Please advise the School Office if you DO NOT want your child to take part in this testing.
Tuesday 1st December
5.00 p.m. BoT Meeting. All welcome. In the Principal's Office. [Please advise Barbara Ferregel – barbaraf@papint.school.nz if you will be attending as extra seating may be required]
Friday 4th December
SCHOOL HOUSE FUN DAY – More details closer to the day

Monday 14th December
9.00 a.m. Team Rehua Award Ceremony and Year 8 Graduation
12.00 p.m. Team Puanga Award Ceremony and Year 8 Graduation
School Reports go home today
Tuesday 15th December
Whole School Picnic Day
Syndicate Waiti – Mangere Pools Aquatic Complex
Syndicate Waita – Parnell Baths
Syndicate Uru Rangi- Point Erin/ Parnell Bath
Syndicate Tupu a rangi – Otahuhu Pools and Leisure Centre

Wednesday 16th December
11.00 a.m. Supreme Prize Giving
1.30 p.m. Students dismissed to go home [School buses will still depart at the normal time
6.00 – 8.30 p.m. Year 8 Graduation Dance and Celebration in the School Gymnasium
Thursday 17th December
Final day for Year 8 Students
1.00p.m. Final Year 8 Assembly
2.00 p.m. ALL students dismissed to go home [School buses will still depart at the normal time]
Friday 18th December
Year 7 Students final day
1.30 p.m. Students are dismissed to go home [School buses will still depart at the normal time]

2021
Year 8 students return on Wednesday 3rd February 2021
Year 7 students start on Thursday 4th February 2020
NEW SCHOOL WEBSITE
Please visit our schools new website – www.papint.school.nz  and view the draft Charter and Strategic Plan. We ask for feedback on our plans for the future. 
CULTURAL and ART FESTIVAL – Friday 20th November
School Gymnasium
Performances and Food
Bring your cultural food to share and dress up in your cultural attire.
Please deliver your food to the Tech/Arts Block in the morning
HIGH SCHOOL/COLLEGE ENROLMENTS
Year 8 families should have completed their son/daughter's enrolment at the secondary school of choice by now.
If you need help with enrolling please do not hesitate to contact our School Office. We are happy to help.
CONGRATULATIONS
Amy of Room 1 was one of 20 students around New Zealand who were selected for the William Pike Antarctica Trip. This is an extraordinary experience for young teenagers to enjoy the vast opportunities to explore outdoor activities, give back to the community and further pursue a passion project of their interest. I believed that Amy would be perfect for this opportunity as she displays great leadership skills, loves a challenge and thrives on new experiences and opportunities.
In our next Newsletter we hope to have an article from Amy reporting back on her time away.
Ms Bhikha
Class Teacher – Room 1
SCHOOL CAMP
What an amazing experience. Our students, staff and parent helpers all had a great time. Our next Newsletter will have an article and some photos from Camp 2020 along with photos from the Outdoor Education Week that took place back at school.
AUCKLAND MARATHON – Sunday 31st October
Congratulations to our students who along with Mr Fletcher and Ms Cooke helped out at the Auckland Marathon on Sunday 31st October. The highlight of their day was seeing Mr Theunisen complete his half marathon. Well done Mr Theunisen.

SUMMER READING – with Auckland Libraries and Duffy Books in Homes
1st to the 31st January 2021.
Visit – aucklandlibraries.govt.nz/summerreadingsorted or click on the link below
Duffy Summer Reading
DIWALI DISPLAY IN OUR SCHOOL LIBRARY
Thank you to Mrs Dass for our amazing Diwali display currently in our School Library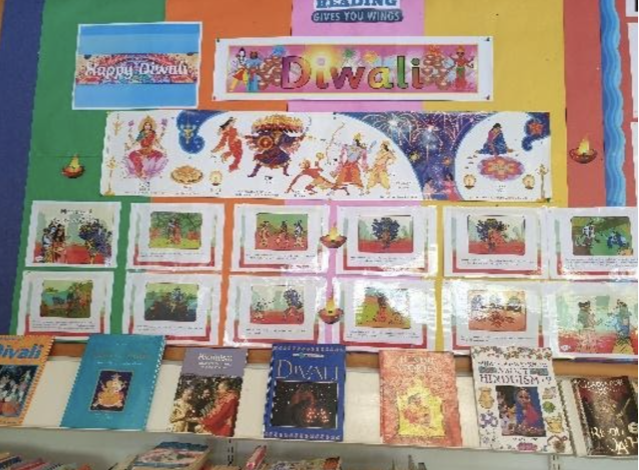 THANK YOU TO ROOM 9 FOR OUR NEWSLETTER ARTICLE
On the week of November 2nd to 6th, students from Puanga and Rehua syndicates went to camp at Ngaruawahia. We took part in some awesome group activities and made some new friends along the way.
Some of the activities included:
– Team building and Raft building
– Mud Slide and Flying Fox
– Archery, Air Rifles and Nerf War
– Kayaking, BMX riding and Pools
– Volleyball, Sports and Bush walks
The staff at camp, along with all the Teachers and Parents did a great job to encourage and look after us. It was such a memorable experience for all. Thank you all for making camp amazing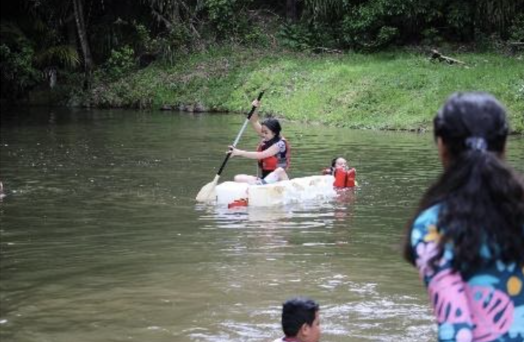 KEEPING OUR STUDENTS SAFE
Our school takes the safety of students [and staff] very seriously. We have clear procedures for dealing with all complaints, which at all times are closely adhered to. We encourage students and whanau to contact us if they have any concerns. Our teachers, leaders and senior staff are committed to ensuring our school is a happy and a safe place for all students and staff. Please refer to the School Website for the Complaints Procedure in the Personnel Handbook.
PUHINUI SCHOOL DENTAL CLINIC
Are currently experiencing phone problems. In an emergency please use – 021580067.
EX LEASE CHROMEBOOKS FOR SALE