See the letters from our BOT Chair and Teacher Aide Advertisement at the bottom of this newsletter.
IMPORTANT 2020 TERM 4 DATES
Friday 27th November
Student Leaders Big Day Out
Monday 30th November
10.00 a.m. Brainbusters show at Papatoetoe Intermediate
Tuesday 1st December
5.00 p.m. BoT Meeting, in the principals office.  All welcome. [Please advise Alisha Spiers – alishas@papint.school.nz if you will be attending as extra seating may be required]
Wednesday 2nd December
7.30 p.m. Papatoetoe Santa Parade – Kapa Haka Performing
Friday 4th December
School House Fun day – More details closer to the day
Thursday 10th December
Kapa Haka Celebration Day
Monday 14th December
9.00 a.m. Team Rehua Award Ceremony and Year 8 Graduation
12.00 p.m. Team Puanga Award Ceremony and Year 8 Graduation
School Reports go home today
Tuesday 15th December
Whole School Picnic Day
Syndicate Waiti – Mangere Pools
Syndicate Waita – Parnell Baths
Syndicate Uru Rangi – Mangere Pools
Syndicate Tupu a rangi – Otahuhu Pools and Leisure Centre
Wednesday 16th December
11.00 a.m. Supreme Prize Giving
1.30 p.m. Students dismissed to go home [School buses will still depart at the normal time]
6.00 p.m. – 8.30 p.m. Year 8 Graduation Dance and Celebration in the School Gymnasium
Thursday 17th December
Final day for Year 8 Students
1.00 p.m. Final Year 8 Assembly
2.00 p.m. ALL students dismissed to go home [School buses will still depart at the normal time]
Friday 18th December
Year 7 Students final day
1.30 p.m. Students are dismissed to go home [School buses will still depart at the normal time]
2021
Monday 25th January – Tuesday 2nd February
10.00 a.m. – 2.00 p.m. – School office open
Wednesday 3rd February
Year 8 students return
Thursday 4th February
Year 7 and new Year 8 students start
NEW SCHOOL WEBSITE
Please visit our schools new website – www.papint.school.nz and view the draft Charter and Strategic Plan.  We ask for feedback on our plans for the future.
ARTICLE FROM AMY – ROOM 1
I was fortunate enough to be selected to take part in the Antarctic Young Explorers program trip, where 20 students from all over New Zealand were given the opportunity to expand our knowledge and step out of our comfort zone.
We learnt about various things such as climate change, the Antarctic, different bases owned by different countries down in Antarctica, early Antarctic explorers, clothing and much more.  We also did many activities such as; riding in the back of a hägglund, which is what they use to travel across the Antarctic, played with huskies and even penguins.  We visited Christchurchs' museum where we learnt about Scott and Amundsen, who were early Antarctic explorers.  We also saw different artifacts at the museum such as the very shoes Sir Edmund Hillary wore to climb Mt Everest and we took part in many other activities.
I am so grateful and enjoyed my time away immensely.
Amy – Room 1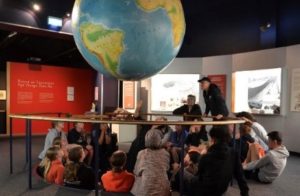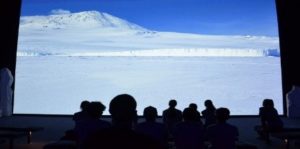 SUMMER READING
Auckland Libraries and Duffy Books in Homes are offering Summer Reading from the 1st to the 31st January 2021.
Visit aucklandlibraries.govt.nz/summerreadingsorted or click the link below
Duffy Summer Reading
THANK YOU ROOM 8 FOR OUR NEWSLETTER ARTICLE
CULTURAL AND WEARABLE ARTS FESTIVAL
On Friday 20th November we celebrated our Cultural and Wearable Arts Festival.  We attended a performance assembly in the morning and we were able to share food with each other from lots of different cultures in the afternoon.  During the assembly there were lots of amazing performances from all of our cultural groups.  We had performances from the Samoan group, Tongan group, Fijian group, Bollywood group, Performing Arts Extension group and our school Kapa Haka.  We also had a cat walk between each performance, with classes sharing their wearable arts creations.  In Room 8 we made a patterned, feather korowai to represent Papatūānuku, the earth mother.  This matched a korowai made by the students in Room 10 to represent Ranginui, the sky father.
In the afternoon we were able to go and taste test lots of different types of foods that students had brought to school to share.  The students in Room 8 loved the variety of food provided and were excited to be able to try food that they'd never had before.
We are proud to be a multicultural school and we love being able to share and celebrate all of the wonderful cultures here at Papatoetoe Intermediate.
Congratulations to all the Students and Staff for such an amazing Day.
Results of the Wearable Arts
Syndicate prize – Syndicate Waiti
Individual Prizes
1st –  Room 14
2nd – Room 15
3rd –  Room 23 and 24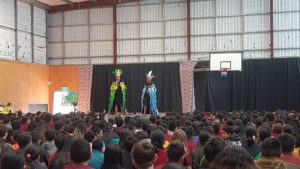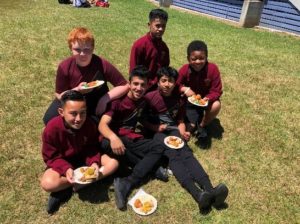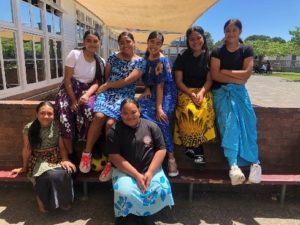 SCHOOL CAMP
What an awesome experience, 3 days and 2 nights of fun, action and excitement!  All students who attended camp at Ngaruawahia enjoyed their time challenging themselves in multiple ways, getting to work with people that they do not normally work alongside and pushing themselves beyond what the 'normal' school experience is.  Highlights for the camp include kayaking, the flying fox, BMX riding, the mud and hydro slides and getting to sleep!
It was amazing to see the students with huge smiles on their faces as they participated in a range of activities and rose to the occasion in sometimes very tricky conditions at times – it rained a bit – especially on the Thursday!
We know that EOTC activities are always a highlight of students and camp will be one of the lasting memories for the students who attended.
A huge congratulations to all students for getting involved, having a can do attitude and making the camp such a fun and successful event!
We also thank our parent/adult helpers, who without we can not run such activities – we appreciate your time, energy and support!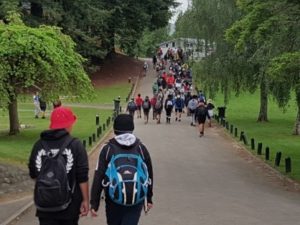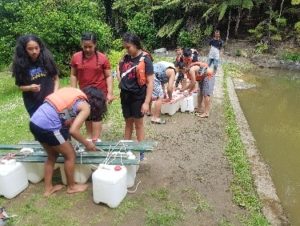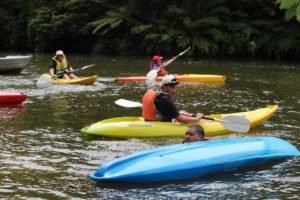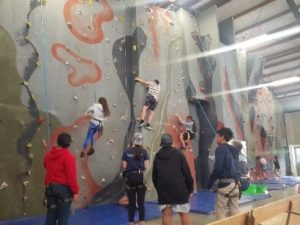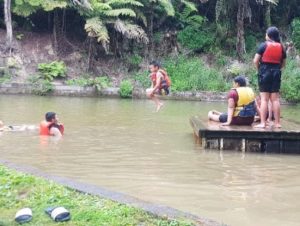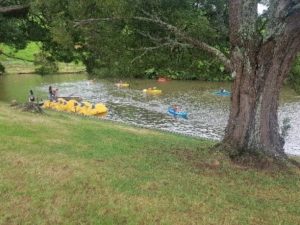 While many of our students were at camp, our students who stayed behind also had some wonderful opportunities.  One of which was Bigfoot Adventures who provided a 'bike skills' program covering bike safety checks, legal requirements, clothing choice and safe riding techniques.  This program also enhanced students cycling skills and taught them how to ride their bikes safely and confidently.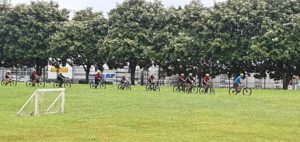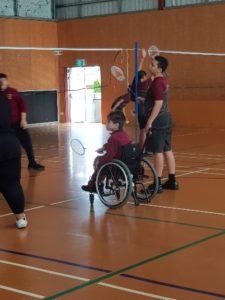 KEEPING OUR STUDENTS SAFE
Our school takes the safety of students [and staff] very seriously.  We have clear procedures for dealing with all complaints, which at all times are closely adhered to.  We encourage students and whanau to contact us if they have any concerns.  Our teachers, leaders and senior staff are committed to ensuring our school is a happy and safe place for all students and staff.  Please refer to the School Website for the Complaints Procedure in the Personnel Handbook.
FREE MEASLES, MUMPS AND RUBELLA VACCINE
These last two years have highlighted the need to ensure our whānau and communities are safe from infectious diseases.  Measles is about 8 times more contagious than COVID-19, and last year's outbreak is a reminder of just how quickly it can spread among unimmunized people.  While we can't vaccinate against COVID-19 yet, we can protect against other infectious diseases like measles by being immunized.
Teenagers and young adults 15-30 are at greater risk of catching and spreading measles, as they are less likely to have been immunized as children.
District health boards (DHB) are leading a campaign targeting this age group for their free Measles, Mumps and Rubella (MMR) vaccine.  They may have been in touch about this.
Find out more about measles at ProtectAgainstMeasles.org.nz
ENVIROSCHOOLS TEACHER AIDE POSITION
Pleas see the following advertisement for Enviroschools teacher aide positions.  An application form will be available from our school office.  If you have any inquiries please contact Margaret Campbell on 027 437 6126 or margaret@isap.org.nz.
If you would like to learn more about these positions, there will be an information evening at Papatoetoe West School on Monday 30th November 2020.