PAPATOETOE INTERMEDIATE SCHOOL NEWSLETTER
No. 19 – 17th November 2022
Important Term 4 dates
Wednesday 16th November – Thursday 24th November
Get Outdoors Week
Wednesday 23rd November
Careers Day 9.00am – 12.30pm
Teachers Paid Union Meeting – Parents are asked to pick up their children for the afternoon if possible.  Supervision will be provided if students need to remain at school.  More information following.
Thursday 24th November
School 'Hangi Day'
SW Zone girls and boys athletics
Friday 25th November
International Day – more information to come about dress code, cultural performances and food.  Watch this space!
Monday 28th November
6.00 p.m. – 8.00 p.m. – School Board Meeting in the Principals Office – everyone welcome
Wednesday 30th November
Papatoetoe High School Taster/Orientation day for those enrolled
Thursday 1st December
Interzone girls and boys athletics
Friday 9th December
House Fun Day – more information to come.  Students dress in House colours.
Monday 12th December
9.00 a.m. – 11.00 a.m. – Team Rehua Award Ceremony and Year 8 Graduation
12.00 p.m. – 2.00 p.m. – Team Puanga Award Ceremony and Year 8 Graduation
Tuesday 13th December
Picnic Day – all classes/syndicates celebrate the year together
Wednesday 14th December
11.30 a.m. – 12.30 p.m. – Supreme Prizegiving
1:30pm – All students dismissed to go home -Bus students can stay until 3pm if required (undersupervision)
6.00 p.m. – 8.30 p.m. – Year 8 Graduation Dance and Celebration
Thursday 15th December
Final day for Year 8 Students – Students released at 2.00 p.m.
Friday 16th December
Final day for Year 7 Students – Students released at 1.30 p.m. – No buses today
INTERNATIONAL DAY AND FOOD FESTIVAL 2022
Our upcoming Papatoetoe Intermediate International Day and Food Festival will be taking place on Friday 25th November.  The festival aims to involve and celebrate as many of our nearly 20 cultures.  Cultural performances and samples of food from different cultures will be the highlight of the day.
We would appreciate it if you can support us with this celebration by providing a platter of your cultural food.
Please label the dish with:
– the name of it
– which cultural group it represents and
– what are the main ingredients in the platter
The platter can be brought by the students or can be dropped by you at the Food Technology Block on the day.
If the serving platter needs to be returned, please label the platter, underneath, with your child's name and room number.  Remind your child to collect the paltter from the Food Technology room after lunch.
If you have any questions please feel free to contact Sanjeev Kumar (sanjeevk@papint.school.nz) or Nawinta Prasad (nawintap@papint.school.nz)
We are looking ofrward to this exciting celebration and thank you in advance for your assistance.  There is no way we could do this without your support so we really hope you are able to assist.
CAMP WEEK
Rehua
6:00am I woke up ubered, my way to school alongside with my mum.  We arrived at school with our luggage and bused our way to Christian Youth Camp, arriving around 12:00pm.  Gathering back where the meet up spot was where my experience was going to start.  I was sent to 3 activities that day.
1 – crate climbing; 2- kayaking; 3 – air rifles.  Crate climbing was very nerve racking since I was afraid of heights, I was very nervous for myself because my anchor to keep me up was 1 teacher and 4 students who I had to give my trust to.  The end outcome was an amazing experience.
Kayaking was very fun.  I loved paddling myself all over the lake.  Before I got myself in a kayak I learnt how to steer.  After paddling myself around the lake our time was up to move to the next activity.  Kayaking was the most calming activity I've been through.
And the last activity I did for the 1st day was air rifles.  For me air rifles were very scary because I had to trust myself to do the right thing with the gun and make sure not to make a very alarming move, but it was a good experience with trying to shoot targets.
The last two days were full of activities.  In the end we bused back to school and we had to wait to get picked up by a family member.  Camp was a good experience for me.
Laylani – Room 12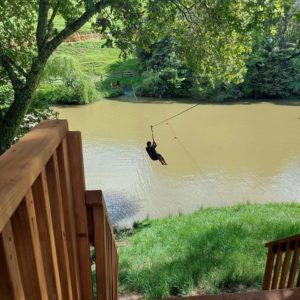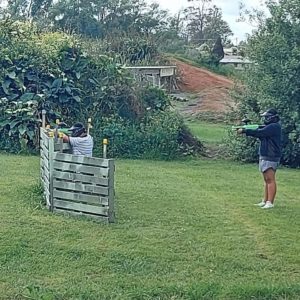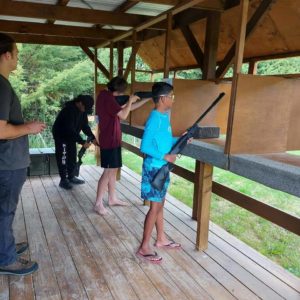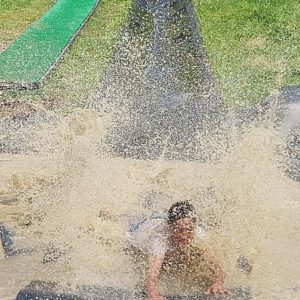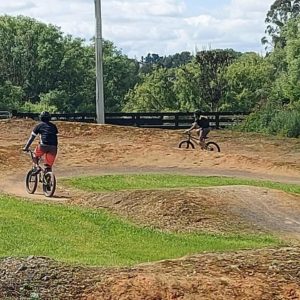 Puanga
Camp! What a once in a lifetime opportunity! I was nervous and scared of what might occur when I first went there. But really there was no need to be filled with fear as all the students that were going with me were all friends or I knew them. Obviously, we all got lectures before starting. We then got instructed to our cabins and chose our bed.  The beds were bunk beds where someone would sleep on a bed that's above you. I occupied a bottom one because why not, but anyway, we chose our beds.
We wore appropriate clothes for activities. Togs or regular clothing for activities that include getting wet, except the swimming pool.
We also had cabin groups and activity groups.  Activity groups were the people you finished your tasks with, and cabin groups are the ones you slept with. There were ten students in my activity group 6 girls and 4 boys'.  Man that was kind of a bummer, but I at least got Tyler in my group he was always funny as usual. My cabin group included ten students and two students from class at school and two other students who were close friends, and the others were random students who were assigned to our cabin. I got to know my cabin and activity group better as we had to stick with each other for three long but exciting days and had no regrets or second thoughts joining them. 
My first activity on the first day I arrived was 'Indoor Activities' where we got to play cool indoor games. We also had fun crate climbing and playing paintball, although Mr T our paintball instructor made the girls go first and had a girls vs boys round.  I mean 6 girls vs 4 boys that didn't seem that fair but the boys ended up getting the most shots against the girls.
After all of that we then had a nice feast for dinner. We also had cool evening activities. They were mad fun. I especially enjoyed the hydro slide, going down a cold slide at maximum velocity.
Then after all of that we went to our cabins, got changed and then had a late night boys meeting. We set up a goal for the next day which was connecting with someone from your group. After the meeting the sleep was decent. I did wake up at one point and found Bhavesh, one of my cabin friends, awake, so we kinda talked for 15 mins and kind of connected but obviously we then went to sleep. 
On the second day I enjoyed most of the activities except for the bush walk. It was fun but I slipped and fell 3 times and got super duper muddy. But all the activities such as kayaking and volley were fun and sometimes funny. But the most funny thing of all was Tyler owning an Island/Raft he called Tahir Island. I mostly liked volleyball because we won against the girls. I also liked doing the evening activities, especially the Burma trail man it was fun. After that we went back to our cabins and slept. 
On the second day we had only one activity on Friday and it was team building. It was kinda boring but also fun but our shoes got really muddy. Lunch was really yummy and it was just a sandwich. After that we went on the bus, everyone fell asleep and we reached school.  One of the most amazing three days of my life gone in less than a second but I still hold the memories.
Mahir – Room 25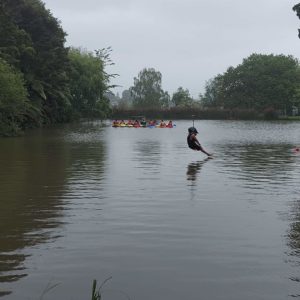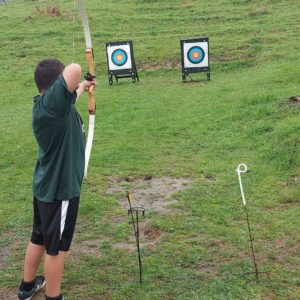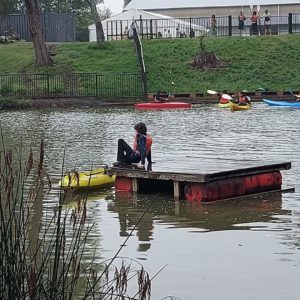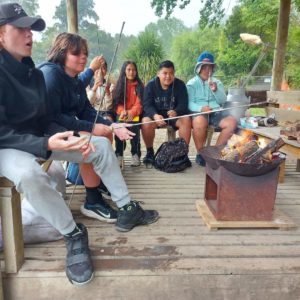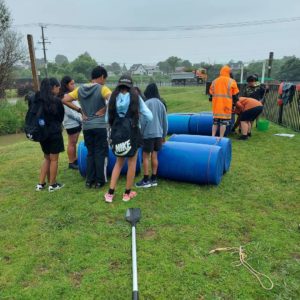 TRAVELWISE CELEBRATION
During week 4, some of the Travelwise team went on a trip to the city.  We took the train to Britomart.  When we got out of the station we had to walk to The Cloud which was nearby.  First off, in The Cloud, they started off by giving certificates for Bronze, Silver and Gold to Travelwise schools.  Our school got Gold.  After the awards, we had lunch quickly so that next we could play games in The Cloud.  First I wanted to play the gigantic board game, but then I saw that the police car was open to have a look inside.  It was really fun as I got to put on the handcuffs and turn on the sirens.  After that it was time for lunch and we were ready to go on our scavenger hunt around the viaduct area.  It had 20 questions and we finished it in less than an hour!  It was very fun and I hope we get Gold next year too. (Fingers crossed!)
By Vaishnavi
Room 19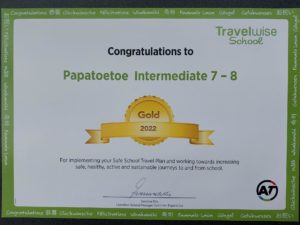 THANK YOU TO ROOM 8 and ROOM 24 for their article for this Newsletter
Room 8
Camp Reflection
Day 2 at Camp
The day had started and we all got ready for breakfast. For breakfast that morning we had cereal, porridge and toast.
We got ready for our first activity which was team building. Team building was really fun. We all had to work together to achieve our goals. It was raining at the same time so it was really muddy and tricky. We finished our first activity and then we went to our second activity which was indoor games, indoor games were okay. We played some games but it didn't really satisfy me that much. We ended our activity and moved on to the next one. Our 3rd activity was so fun, we did PAINTBALL! Paintball was so fun. We wore these really cool masks and we went on this field that looked like a real battlefield. We were hiding behind walls and big tires while trying to reload our guns. I unfortunately got shot and had to surrender. Honestly, if you get hit by a paintball from afar, it doesn't hurt. But if you get hit close up, it hurts and then it stings. I got hit a few times but it was fun. We finished that activity, I got ready for lunch.
For lunch we have macaroni and cheese. It was really yummy. Since it was only the afternoon we had another 3 activities to go. My first activity was crate climbing. Crate climbing looked scary. I didn't end up doing it. Our second activity was kayaking and it was so fun. We all fell off our kayaks. There was this big platform floating in the water, big enough to fit my whole activity group. My activity group had like 10 people so it was a bit of a struggle getting everyone on the platform, but we made it. We all ended up falling off because someone started to shake the raft and then we all fell into the water. Our last activity was air rifles. Air rifles was with real guns. We were all aiming at the targets trying to get them down but it kind of seemed impossible. We finished the activity and then we all went to our cabins to get ready for dinner and our evening activities.
In the evening, activities included a house quiz, hydro slide and pool! The house quiz was house versus house – I was in Nikau (the best house in the school) and we were versing Kanuka. It was really fun and I was excited for the next day!
By Dorothea – Room 8
Room 24
Our Days at Papatoetoe Intermediate
The road to finishing this year was a pretty bumpy ride.  There were a lot of twists and turns along the way, but I'm glad I rode out at the end of my middle school years at Papatoetoe Intermediate School.  For this year, I enjoyed most of the subjects I have worked on, such as Maths, Reading, Writing, Science, and Te Reo.  In Term 3, my preferred subject would be Social Science.  Social Science has taught me how to be independent and has helped me understand the world we live in today.  I can make informed decisions for myself that can impact me in a good way as I get older.  Another subject I found comforting was technology and arts.  Although we haven't done all of them, I found tech and art fun and exciting every Thursday.  It has taught me life skills I could carry on throughout my life: cooking, playing musical instruments, dancing, etc.  I am sad to say goodbye to this school, but I look forward to attending Papatoetoe High school.
At Papatoetoe High, I will try my best and exceed in everything I take.  I will try my hardest to become mature and responsible and participate in everything I can.  I anticipate applying for a job, learning a new language, and attending academic programs.  But that is very late into my high school years, and I still have a long way to go, but I favour this school from the bottom of my heart.  Thank you, Papatoetoe Intermediate.
Benjamin, Year 8
I learnt many things from intriguing subjects such as Maths, Reading, Writing, Social studies, Science, Te Reo, technology and art.  I achieved many of my goals while being in this class, and it has also taught me to push myself to the limits and put high standards in all the work I complete.  I am excited and ready for next year.  During the next 4 years of school, I am ambitious to find success in everything and guide myself on the right path.
Zaibunissa, Year 8
For the past months of 2022, from Term 1 to Term 4, I had fun playing sports, and I have learnt a lot from our teachers, relievers, and office workers.  I am looking forward to going to high school, becoming a year 9 and getting to know the older ones there.  But it's going to be difficult because you'll get harder learning there, but you can just learn, and you will get better and better.  I am going to try to pass my exams and play league there.  But I am just trying to get good grades so I can pass the tests and try to get a job.  For me, it's not just school, it's rugby, so I will focus on both.
Sione, Year 8
I am going to Papatoetoe High School soon.  I await to be amazed by the grand assemblies up until prize giving.  I will be greeted with new stationery and on overabundance of the choice of clubs and subjects.  After new classes and teachers, I will see my friends all attending the same school.  The school is structured vastly differently from our current one, meaning pacing through original, current halls to six assigned subjects.  In this school, I will be blended in with the other students whether they are experienced with the school or newly accounted for.  I will wear blazers, skirts, and button-ups, all of which will be brought later.  I will hopefully be praised for my work through badges which I can wear proudly on the chest of my blazer.
During last term's learning journey, I learnt a vast array of subjects and skills such as time management, participation, and things from atomic structures to beginner French words.  I can't wait to collect cherished memories beyond Papatoetoe High's entrance.
Azeema, Year 8