PAPATOETOE INTERMEDIATE SCHOOL NEWSLETTER
No. 2 – February 2022
Our main focus is to keep all children safe and happy at school. Please contact us immediately if you have any concerns.
Term One – important dates
Thursday 17th February
School closed at 2.00 p.m. today
2.30 – 6.00 p.m. Getting to know the Learner ONLINE Conferences [these appointments will be online] – more detailed information will be shared via a separate Newsletter
Monday 21st February to Thursday 24th February, 28th February to 3rd March and 7th March
Safety Week  – Focus for all students
First Aid for students TBC
Monday 21st February
Youth Law presenting to students in teams this week  – online TBC
Monday 28th February
6.00 p.m BoT Meeting in the Principal's Office. 
Thursday 4th March
Swimming Sports – due to Covid the Swimming Sports have been cancelled
5th – 7th March
Selected group of students and staff attending Blake Explorers Overnight Camp
Monday 28th March
6.00 p.m BoT Meeting in the Principal's Office. 
Wednesday 6th April
School Leaders out today – in the City
Thursday 15th April
Final day of Term 1 – school closes at 3.00 p.m.
School Holidays
Friday 16th April  to Friday 29th April
Monday 2nd  May
Term 2
Acting Principal's Message
We would like to take this opportunity to thank our community for their patience and understanding as we all work through the changes in the COVID-19 requirements.
A reminder that due to the current COVID regulations, some processes and events have required consideration and some changes.  This is to ensure the safety of  students and  staff.  We will continue to regularly update parents and caregivers regarding any updates, changes and concerns in regard to the current pandemic.  We send regular email updates to the email address you provided on your child's enrolment application. We also send updates via the school website www.papint.school.nz  or the schools facebook page. Please update your details if there are any changes. 
We will continue to keep you updated.
Donna Young
Acting Principal
COVID-19 UPDATES
Confirmation of COVID-19 cases
Only

those who have been identified as CLOSE contacts will be contacted by the school.  At this stage this is a phone call, followed by an email with confirmation.

   
Phase 2 –

Close contacts are now expected to isolate at home for 7 days after contact with a confirmed case.  A Covid test must be taken on DAY 5 – if negative, your child can return to school on Day 8.  If you are contacted by the school or Ministry of Health, these dates will be provided to you at the time

.
Distance Learning activities – those required to isolate
Online tasks (for those who have devices at home at this stage) and hard copy packs are available to assist those students who are required to isolate.  Please do not hesitate to contact your child's classroom teacher if you have any questions

A survey will be sent out in the coming week to update  information on what would best suit the needs to your child should they need to isolate
THANK YOU TO ROOM 12 for sharing how their start to 2022 looked like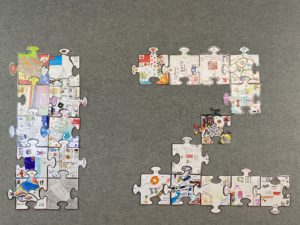 What a start to the year we have had in Room 12. It has been great to meet all of our new students and see old faces after a long break away. 
Our focus has been building friendships and learning relationships with others in our classroom. We have learnt more about each other by completing our puzzle pieces, sharing our pepeha and recreating our self portraits. There have been a lot of class competitions happening and house points being handed out. Our pictionary skills definitely need a bit of work   Here are a few examples of work we have completed so far this term. We definitely have a few artists within our classroom. 
REPORTING TO THE OFFICE
Visitors on site are limited.  We ask that you seek prior permission for coming onsite where possible.  Regular updates regarding this will be shared out when necessary.
Under current Covid regulations, any visitors that do come onsite will need to show proof of vaccination pass, wear a mask, and sign in using the QR code. All visitors to the school MUST report to the school office and sign in.  
SCHOOL TIMES
Students are expected to be at school by 8.30 a.m. each morning and all classrooms are open from 8.30 a.m. After 8.45 a.m. students will need a note from home explaining their lateness. School closes at 3.00 p.m. each day. If the school is closing early a letter will be sent home. Parents can check on the school website about these types of events. 
Under the current COVID level, some classes will begin to exit the school from 2.50pm to limit congestion at the end of the school day.
SCHOOL GATES
The school gates open for students at 8.00 am-9.00am and again from 2.50pm-4.30pm