PAPATOETOE INTERMEDIATE SCHOOL NEWSLETTER
No. 20 – 1st December 2022
Important Term 4 dates
Friday 9th December
House Fun Day – more information to come.  Students dress in House colours.
Monday 12th December
9.00 a.m. – 11.00 a.m. – Team Rehua Award Ceremony and Year 8 Graduation
12.00 p.m. – 2.00 p.m. – Team Puanga Award Ceremony and Year 8 Graduation
Tuesday 13th December
Picnic Day – all classes/syndicates celebrate the year together
Wednesday 14th December
11.30 a.m. – 1.00 p.m. – Supreme Prizegiving
1:30pm – All students dismissed to go home -Bus students can stay until 3pm if required (under supervision – Please book this by email with your classroom teacher)
6.00 p.m. – 8.30 p.m. – Year 8 Graduation Dance and Celebration
Thursday 15th December
Final day for Year 8 Students – Students released at 1.30 p.m.
Friday 16th December
Final day for Year 7 Students – Students released at 1.30 p.m. – No buses today (NO SUPERVISION AFTER 1.30 p.m)
2023 Dates
Tuesday 31st January
Year 8 students return
Wednesday 1st February
First day for Year 7 students and New Year 8 students
Monday 6th February
Waitangi Day – School Closed
PRINCIPAL'S MESSAGE
We are begining to gear up for the end of year.  This week our Year 8 students, confirmed for Papatoetoe High School go for their orientation day.  Visits to primary school are organised and will happen soon.
Award Ceremonies & Year 8 Graduation – Monday 12th December – see the notices for the times for your childs class.
Reports – These will be sent home Monday 12th December
Changes of Classes/Teachers for 2023 – Information about this will be sent home with the reports on Monday 12th December
Picnic Day – Notices will be sent home soon, students will need permission to attend
Supreme Prize Giving – Invitations to whanau will be sent home in the next week.  Please RSVP ASAP to secure your seats.
Year 8 Graduation Dance and Celebration – Year 8 invitations will be sent home very soon.  Students do have to purchase tickets which are limited, please send your permission and money ASAP.
In the last week of school, school will close as follows:
Monday 12th December – 3pm
Tuesday 13th December – 3pm
Wednesday 14th / Thursday 15th / Friday 16th – 1.30pm
YEAR 8 GRADUATION DINNER AND DANCE
Please see below poster regarding our upcoming Year 8 Graduation Dinner and dance.  This event is for Year 8 students only.
ENVIROSCHOOL AWARD
Papatoetoe Intermediate School is now proud to say – we are officially a Bronze Enviroschool.
On Wednesday 9th November a group of passionate rangatahi from across the school took part in the Enviroschool Bronze reflection process, where they shared our achievements with some of our community partners and developed some exciting next steps for new year 7's joining us in 2023.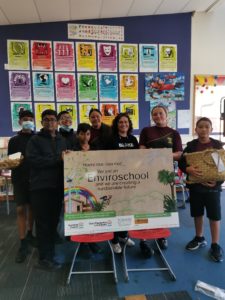 It is exciting to know that all the students at our school have the opportunity to learn about sustainability and to lead actions for sustainability.  Projects such as monitoring stormwater drains, waste minimisation, moth pod removal, bees, chickens, Herb Cafe plans and wearable arts creations are just some of the great things happening in our school.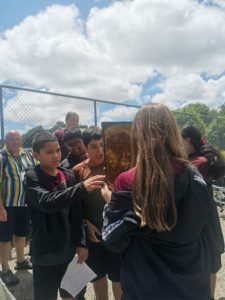 CAREERS DAY 2022
On the 23rd of November 2022, Papatoetoe Intermediate students were lucky enough to have our Careers Day.  A day where volunteers from different professions came in and shared with us students what makes their careers so good.  Each syndicate had a chance to visit and talk with all these professionals and discuss in-depth about what is good about their various careers.
The career professionals who were physically attending our Careers Day this year were a computer programmer, a banker from the Papatoetoe Westpac Bank, army soldiers from the NZ Defence Forces, police officers from the NZ Police, an accountant and a healthcare engineer from Fisher & Paykel.  There were other professionals who did not make it to the event due to their busy schedules and rosters, but they were kind enough to send a pre-recorded video about their own elite career.  Some of them are medical doctors, clinical nurses, civil engineers, graphic designers, professional rugby players, personal trainers, dentists, structural engineers, environmental scientists, fashion designers, electrician and opthalmic technicians.
We, the students of Papatoetoe Intermediate, are very grateful to these professionals for taking the time to attend our school's careers day and to those who have sent us their pre-recorded videos and to be part of our Career's Day this year.  THANK-YOU ALL!!  The information that they have shared with us is vitally important as we start to think and plan the pathway to our own future careers.  The whole event was a great success and we would like to thank the teacher of Room 6, Mr Titiuti, for organising our Careers Day again this year.  To my fellow students, remember to dream big as the sky's the limit, keep on chasing your dreams and never give up.  Wishing you all the best for your future careers and let's hope that everyone will have a brighter future.
By Risha – Room 6 – Year 8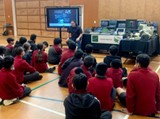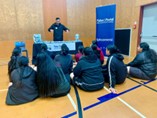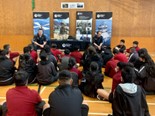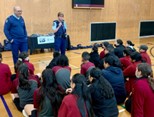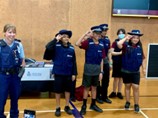 SPORTS THIS YEAR
Under 55 boys Rugby
The under 55 boys Rugby Team had a great Rugby Season, the team was committed to both their tournaments, they played their hearts our and managed to end Second in the South West Zone tournament and ending third in the Auckland Champs Tournament, narrowly missing out on second position!  They certainly represented Papatoetoe Intermediate with pride and passion!  We look forward to next season.
Mr Nortje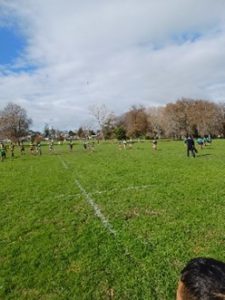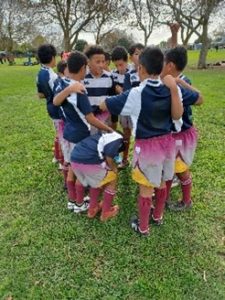 Year 8 Boys Football
What an incredible season out boys had!  This talented group of Year 8 footballers won the annual South-West Interzone Football Festival and qualified for the prestigious Auckland Championships.  The boys fought bravely against some of the strongest football schools in the region and finished in an admirable 6th place.  I would like to thank all the parents for their support this year and I hope to see these boys continuing to play the 'Beautiful Game' in secondary school next year.
Here are some of our results:
Drew against Kedgley 1-1
Won against Bader 16-0
Won against De La Salle 8-0
Won against Koru 3-1
Mr Hudson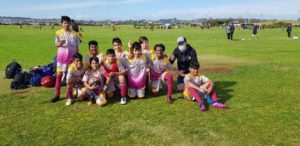 Ms Skudders Teams
Our school sports teams are a great way to showcase some of the great talents and leadership skills we have.  I have had the great privilege to coach many sports teams like Girls Softball, Girls Basketball, Girls Volleyball, Boys Netball, Girls Rugby League and Chess.
We have developed our students to work as a team to bring their passion to the field and court at all times and to be great sports people when they are not successful.  This year with restrictions removed and students at school all the time it was so nice to compete again within our school and amongst other schools.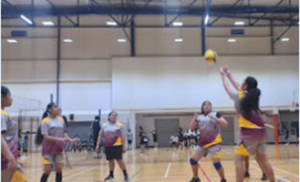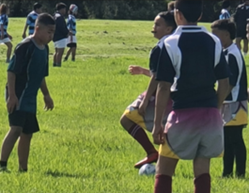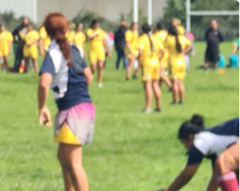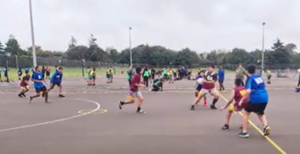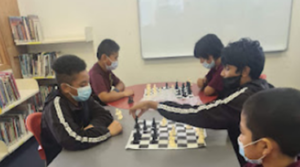 Girls Netball
This year, Papatoetoe Intermediate took a year 7 and year 8 girls team to SouthWest Zone Netball Tournament back in Term 3.  The girls had been training for over a term to leave all of it on the court.  Both teams played with great determination and skill.  The Year 8 girls team started off with some great wins, and unfortunately fell short towards the end.  The Year 7 girls team stayed focused and persistent in their wins, which gave them success to advance to Auckland Champs.  We are super proud of how all the girls played and hope they continue playing in the future
Miss Nosa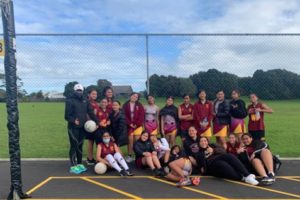 SUMMER HOLIDAY CODING CAMP
THANK YOU TO ROOM 9 for their article for this Newsletter