NEWSLETTER No. 20 December 2021
What's on in Term 4 ……..- 
Picnic Days –
Waiti – Okahu Bay – Thursday 2nd December
Tupu-a-rangi – Okahu Bay – Friday 10th December
Uru-rangi – Okahu Bay – Tuesday 14th December
Waita – Point Erin Pools – Tuesday 14th December
Awards Ceremonies – Wednesday 8th December – Students only
Team Rehua – 9.00 a.m.
Team Puanga – 11.00 a.m.
Thursday 9th December
Kapa Haka 'Big Day In'- 9 a.m – 2.30 p.m
Prize Giving – Wednesday 15th December – Supreme Prize Giving at 9.00 a.m. [for students only] Families will receive a letter outlining how this will go ahead.
Thursday 16th December
Final day for our Year 8 students
Friday 17th December
Final day for Year 7 students. Students will be released at 1.00 p.m.
What's on in 2022….
Monday 24th January
Office opens
Monday 31st January
Auckland Anniversary Day – Office Closed
Wednesday 2nd February
Year 8 students return
Thursday 3rd February
Year 7 and new Year 8 students start
Monday 7th February
Waitangi Day Holiday
Returning to School
ALL students are welcome back at school everyday.  We strongly encourage parents to start off sending their children two days a week.
All staff members are required to provide proof of a negative COVID test before they return to work with students.  All staff members, visitors and contractors coming into schools, must provide proof of their first vaccination and a negative test on a weekly basis OR proof of full COVID vaccination were required by 15 November 2021.
Our school has ensured all staff and visitors coming into our school meet legal requirements to be vaccinated and provide proof of negative COVID test. All health and Safety plans are in place.
Papatoetoe Intermediate is a safe and fun place for our students to be as they finish off a difficult year.
To make sure no unauthorized people come onsite we now have security gates at Motatau Road and Great South Road – these do not open until 8.00 a.m. each morning. Students cannot enter the school grounds until 8.00 a.m. each day.  Keep your child safe and make sure they do not get to school before 8.00 a.m.  People needing to enter the school after 9.00 a.m should go to Great South Road where there is a pedestrian intercom.
Important Notices
Chromebooks
We have now about 100 Chromebooks still in students homes, thank you to those families who have returned devices.  We obviously do need them back to get them ready for 2022.  The Chromebooks remain connected to our network and we need to 'turn them off' next week.  Please return them asap.
In return for Chromebooks we will be distributing:
– Reports
– Yearbooks for Year 8 students (Year 7 students can order Year books through their classroom teacher)
– Year 8 Graduation Certificates
– and some significant End of Year sporty treats for every student
Please confirm when you are coming in so we can prepare the pack for your child.
Picnic Days
Each Syndicate is holding an end of year celebration to say farewell to their Year 8 students and thank you.  Notices about Picnic Days will be coming home to your email addresses soon.  Students will need to return before they attend the Picnic Day (so they can 'reconnect and be sure of the health and safety requirements for the day') we encourage you to look for the emails and notices about this and get your child back to school to prepare a fun day out together, dates and venues will be different for each syndicate.
Tironui Trust Instruments
All instruments need to be returned ASAP – All Tironui Music Trust students are to make sure they return their instruments to the music room before Friday 3rd December (Week 7) for sanitization and maintenance.  Please arrange this though the school office or through Mr McKenzie (hamishm@papint.school.nz)
Prize Giving Celebrations
We will be holding Prize Giving Celebrations, filming and sharing them.  If your child has won a prize your family will be contacted and only your child will be able to come in for the ceremony.  Details will be in the letters.  Restrictions have been put in place to ensure student and staff safety.  If you get a letter and have any questions or concerns please contact Barbara Ferregel, Principals PA, through the school office.
Year 8 Graduation Dinner and Dance – Cancellation
Unfortunately due to COVID circumstances and school event regulations we have had to make the call to cancel this year's Graduation Dinner and Dance.
The school budget that was allocated for this event has now been allocated to provide a subsidy to the School Leavers gear being made available to purchase.  This was included in the current cost promoted.
Orders have now closed.
2021 Speech Winners
We have thankfully been able to hold our 2021 speech finals, and the results are:
3rd place: Hafiz ALNAF – Room 12
2nd place: Zaafira KHAN – Room 5
1st place: Amy TIMU – Room 16
Congratulations to our winners and well done to all of our students who participated.
Everyone aged 12 years and over can now be vaccinated
Everyone in Aoteraroa New Zealand aged 12 years and over can now book their free COVID-19 vaccination.
The Ministry of Health advises that two doses of the Pfizer vaccine are necessary to protect each other, our whānau and our community against the Delta variant of the virus.
Reservations can be made through bookmyvaccine.nz – when booking appointments remember to stay local and book as close to home as possible.
If you have questions or need help booking, call the COVID Vaccination Healthline 0800 28 29 26.
You may be able to book directly at your local general practice, community pharmacy or hauora provider. For more information visit Healthpoint or Karawhiua.
If your child has received 2 doses of the Vaccination please email our school at vaccination@papint.school.nz  advising us of this and also include in your email either a scanned copy or photo of their COVID Vaccination record  card showing the dates the vaccinations were given.
Keep children and whanau safe by making sure that everyone who can get a vaccine, does.
School Based Immunisation Programme Update
Lockdown restrictions have, unfortunately, interrupted this year's school-based Boostrix and HPV immunisation programmes in Auckland.
It is important to keep all children vaccinated so that they are protected against tetanus, diphtheria, pertussis (whooping cough) and Human Papilloma Virus.
Families are encouraged to have their child vaccinated through their GP/Primary Care Provider free of charge.
* Note: GP practices have COVID-19 infection prevention control measures in place.  Talk to your GP at the time of booking if you have any concerns.
Dive Into Summer Reading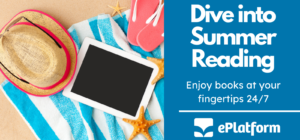 Summer reading is an important, enjoyable activity that students can do during the holidays to help avoid the 'Summer Slide' in reading achievements gained during the school year.
"Studies have shown that children who read for pleasure from a young age are much more likely to do well throughout their academic life."
Students have access to borrow books 24/7.  Your digital library never closes.
View the collection here – https://papatoetoeint.wheelers.co/account/logon?
PAPATOETOE INTERMEDIATE ENROLMENTS FOR 2022 – IN ZONE and OUT OF ZONE
Thank you to all whanau who have enrolled their children for Year 7 in 2022.  If you have not yet done that and you live in our school zone, enrolments can be completed online or dropped to the school.  To arrange and enrolment please call our school office.
Applications for in zone enrolments are still open. Out of zone applications have closed and all families have been notified.
Application Packs for in zone students are available on our School Website https://papint.school.nz  or from the Papatoetoe Intermediate School Office.
Current Year 7 students ARE NOT required to re-enrol for their Year 8 year in 2022.
HIGH SCHOOL/COLLEGE ENROLMENTS
Secondary School Enrolments for 2022 
Each Secondary School is continuing to have their own messages regarding enrolments during lockdown.
We strongly recommend that you make contact with the Secondary School you are wishing to enrol your child in for 2022 via their website and contact email address if you have any queries regarding enrolments.
Queries regarding:
–   Papatoetoe High School: please contact office@papatoetoehigh.school.nz  
–   Otahuhu College – please contact MVaaelua@otahuhucollege.school.nz
Papatoetoe High School
You are able to pick up and drop off in-zone enrolment forms from the school office – 9am to 3pm. Remember that originals of most documents can be photocopied and verified at the school office.
Out-of-zone enrolment applications closed on Wednesday 20 October 2021.
Please email for any queries re enrolment: office@papatoetoehigh.school.nz
From Ōtāhuhu College:
We hope this message finds you and your whanau safe and well. I would like to acknowledge the difficult time our communities are living through and how strong and resilient we have remained. Please take care out there.
If you would like to enrol your child with Ōtāhuhu College for 2022 please access our Ōtāhuhu College website. Click on the ENROL tab and follow the instructions.
Please enrol online or you can make an appointment to meet with me this term. If you would like any further information please contact me by email: mvaaelua@otahuhucollege.school.nz or text your name, the word enrolment and your mobile number to 021 0827 0931.
Kia noho haumaru, stay safe
De La Salle College
Please go to our College website to download and print an enrolment pack or come into our College Office to pick one up in Level 2.
Website Link: https://www.delasalle.school.nz/enrolment-form/
Any further queries please email: enrolments@delasalle.school.nz    or call our Enrolment Officer on 276 4319 ext 816 during term time 8am-4pm
Enrolments will close on the 26th November 2021.
Uniform Donation
As we near the end of 2021 we are starting to prepare for our new 2022 students.  If there are any families who are not intending on returning in 2022 and would like to donate a piece of their uniform we would greatly appreciate it.  Uniform donation can be given to the school office.
Thank you to Room 18 and 19 for these Newsletter articles
Room 18
As we are nearing the end of 2021, Room 18 students have put together their top tips for next year's new Year 7 and Year 8 students.  This advice is full of helpful information to ensure all students have the best year at Papatoetoe Intermediate in 2022.
Room 18's Advice for 2022 Year 8 Students:
– All Year 8's are role models in the school, so make sure you lead by example
– Be patient with new Year 7 students while they adapt to the transition of starting Intermediate School.  Remember how you felt as a new Year 7 student.
– Always remember to follow the STAR values.
– You should always help the year 7 students and show them around the school and be nice to them.
– Let the Year 7's know what the STAR values are and what each letter stands for.
– If you have a monitor or leadership role, always remember to follow the rules and make the most of the opportunity.
– Be prepared to step up and take the initiative to be helpful, rather than wait for someone else to do it.
– If you are an I.C.T monitor, you should always help other students that need help with devices.
– Focus on your studies so you can become something in the future.
– Always be responsible.
– Always remember to stay above the line.
Room 18's Advice for 2022 Year 7 Students:
– Ask the teacher, class leaders and Year 8 students as many questions as you like – they are there to help you!
– Learn about STAR Values and how you can demonstrate these at school.
– We get to do lots of awesome things using devices – remember to be responsible and follow the digital citizenship agreement that you have signed.
– There are lots of opportunities offered, so make sure you give things a go and get involved as much as you can!
– Focus on your studies, getting to know your classmates, and having fun!
– Always be responsible.
– Always listen to the teacher
The above advice was written by the following Room 18 Students:
Manvir, Nikhil, Diksha, Avneet, Zahra, Hollya and Ófeina
Room 19
Room 19's First Day Back at School
Last week, Room 19 students returned to school.  I t was great seeing everyone's faces again (well, half of their faces since we were all wearing masks).
Christine was the first to arrive at class.  She arrived bright and early (but not too early because the gates don't open until 8 a.m).  Azryelle, our Class Leader, began our day as usual with a karakia and then we stood for our school waiata.  As a class, we carefully revised expectations on how to be safe and responsible at school during Level 3.  Afterwards, the students had a good understanding of how to keep themselves and others safe.  They even learned how to wash their hands like pros (I think we have some future doctors and nurses lurking among us).  Then we had some team building games to help lighten the mood after those serious handwashing drills!  It was during our team building activities that we learned about Fuarosa and Lovi's newfound talent for being able to list the most pizza toppings!
After morning tea, Room 19 enjoyed Tech with Mrs Narsai who is our Performing Arts Teacher.  Next, Room 19 students began drafting a letter of advice to new Year 7 and Year 8 students for the year 2022.  The Year 8's mainly gave advice on the importance of responsibility.  They felt as tuākana of the school, they needed to be role models for the Year 7's and step up to their new leadership roles (which all Year 8's are assigned at the beginning of the year).  The Year 7's mainly wrote about the importance of courage.  They felt it was important for new Year 7's to take advantage of the many opportunities intermediate school has to offer, such as: joining a sport, extension class, and even making new friends.
After lunch, we measured and sketched 3D nets to ut-out and fold into 3D shapes!  We plan to build forts/structures with our 3D shapes, then test their strength by throwing a paper ball at it!  To close out wonderful first day together, Talava, our other Class Leader, recited a karakia wishing us safe travels home.
And that was our first day back!
If you would like to read out letters, check out Room 19 on EDUCA!