PAPATOETOE INTERMEDIATE SCHOOL NEWSLETTER
No. 3 – March 2022
Our main focus is to keep all children safe and happy at school. Please contact us immediately if you have any concerns.
Term One – important dates
Thursday 4th March
Swimming Sports – due to Covid the Swimming Sports have been cancelled
5th – 7th March
Selected group of students and staff attending Blake Explorers Overnight Camp
9th – 11th March
Group of students attending Blake Explorers Camp with staff
Monday 28th March
6.00 p.m BoT Meeting in the Principal's Office. 
Wednesday 6th April
School Leaders out today – in the City
Thursday 15th April
Final day of Term 1 – school closes at 3.00 p.m.
School Holidays
Friday 16th April  to Friday 29th April
Monday 2nd  May
Term 2
Acting Principal's Message
COVID-19 Update
Under PHASE 3
–   Close contact tracing is no longer completed in schools
–   Schools will no longer be informing the community of each positive case that they have been alerted to (This includes updating individual classroom
notifications due to the numbers and cases)
What do caregivers / students need to do:
–   Continue to monitor closely for any symptoms of COVID-19.
–   Students can continue to come to school if they are symptom free and there is no positive case within the household
Under Phase 3, we have slightly adapted STEP A to attend to likely circumstances under PHASE 3:Below are the steps that we may need to move to due to case numbers, numbers isolating and attendance / supervision at school.  These steps do not necessarily go in order, rather dependent on school numbers and supervision available at the time. 
Step
What it could mean for your child

Dependent on case / close contact numbers and supervision available

A

Some classes joining with buddy classes in same bubble due to numbers attending onsite

B

Class / group of classes are informed to stay home, work from home for __ amount of days until reviewed (due to numbers and supervision available).  Rest of school remains open

C

Whole school moves to a  'hybrid model' where a team of classes are onsite for 2 days and distance learning for the other days.

D

Whole school working from move to distance learning while school works through contact list
The most important advice we can give to keep your whānau safe is to act as if you have COVID-19. More than a third of people who have COVID-19 will not have any symptoms if they have had three doses of the vaccine. Please think about who you visit and what health measures you can put in place to keep everyone as safe as possible.

Getting three doses of the vaccine will really help you to do that. Research has shown that compared with being unvaccinated, three doses of the vaccine will mean you are 67% less likely to be infected with Omicron and 97% less likely to get Delta. If you can't get COVID you can't pass it on.
Finally, we know how hard the impacts on COVID-19 have been for many families in New Zealand. If you know of a family in your community who is struggling, please encourage them to reach out for support for example to access food, medicine, or access financial support: Help is available – COVID-19 Health Hub.
Donna Young
Acting Principal
Distance Learning activities – those required to isolate
Online tasks (for those who have devices at home at this stage) – go to our School Website 'Learning from Home'. Hard copy packs were sent home with students last week to assist those students who are required to isolate.  Please do not hesitate to contact your child's classroom teacher if you have any questions
THANK YOU TO ROOM 13 for sharing how their start to 2022 looked like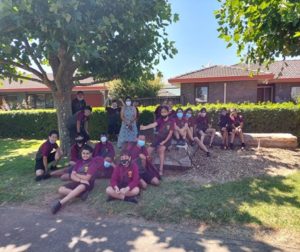 OUR PEPEHA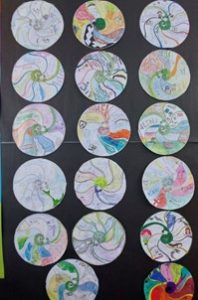 "Everyone has a pepeha which links them to their ancestors. It's like a story that connects you to your waka, your hapū and iwi. Using a set structure it identifies who we are, where we're from and where we belong. Pepeha is used in a Māori context and has a formal basis, but the idea is universal." parentingresource.nz
During the course of Term 1, Room 13 students were fully engaged in their Visual Pepeha. Students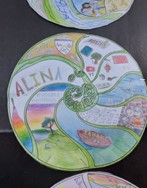 used colours, pictures and fancy fonts to bring their Pepeha to life! The classroom was buzzing with students sharing and listening to one another's Pepeha. Their smiles and attention to details meant they created their Pepeha with great respect and pride. Students made meaningful connections with one another and showed great appreciation for each other, through their Pepeha.