What's on this term ……..
Friday 16th  April
9.00 a.m. Whole school Assembly on line – Room 12 hosting
Final day of Term 1 – school closes at 3.00 p.m.
School Holidays
Monday 19th April to Friday 30th  April
What's on in Term 2 ……..
Monday 3rd May until Friday 9th July
Tuesday 11th May
Room 17 planting 'Trees for Survival' today
Friday 14th May
Kapa Haka Regional Competition at Kia Aroha
Blake NZ-VR in school today
Monday 24th May until the end of June
Life Education Caravan here
Thursday 27th May
Student Leaders out all day
Thursday 27th and Friday 28th May
3G4G Festival of Cultural Sharing
Saturday 29th May
Kapa Haka fundraiser – Jack and Jill Family Portraits
Wednesday 2nd June
Afternoon – Otahuhu College Performance – whole school
Friday 4th June
Teacher Only Day – school is closed
Monday 7th June
Queens Birthday holiday – school is closed
Friday 25th June
11.00 a.m. Whole School at Duffy Theatre in the Gym
Tuesday 6th July, Wednesday 7th July and Thursday 8th July
School closes at 2.00 p.m. for Reporting to Parents – 3 Way Conferences
Friday 8th July
9.00 a.m. Whole School Assembly in the Gym [Live Talent Quest]
Last day of Term 2
Term 3 starts on Monday 26th July
KAPA HAKA
What a week Te Whakapokai o tara have had. The week started with Tuesday, 7th April with the Group practicing all day. Wednesday we did a Whakatau for the schools new Executive Officer – Mrs Tess Carolissen.
On Thursday we did a Powhiri, together with the whole school, to welcome our special Duffy Book Guests. On Friday, we performed at Seventh Day Adventist School  with our Wananga starting that night.
Then we hit the weekend practices. We went to Pukekohe Indian Hall to tautoko, Whaea Ihia other 3 kura for the puni festival. We woke up early on Sunday morning to make our way to the Multicultural Festival for World Peace (Buddha's Birthday) then back to school to continue practicing until 4.30 p.m. Then the final haerenga was Monday evening, 12th April. We went to tautoko the kaupapa at Papatoetoe High for the fiafia night.
The Kapa Haka group have been amazing I am so proud of our achievements so far.
Arthur and Sierra-Lee
The Group have represented Papatoetoe Intermediate School with pride. They have put in such a huge effort and continue to work extremely hard. We are so very proud of them all.
Mauri Ora
Whaea Ihia
DUFFY BOOKS ROLE MODEL ASSEMBLY
To celebrate the presentation of books to all our students, we had a Duffy Role Model Assembly in Term 1. We acknowledge our Kapa Haka group for the Powhiri to welcome our visitors. Our Role Model was David Liti.
David Liti is New Zealand born and Tongan raised. David lived in Tonga for his first 10 years before returning to New Zealand. He attended One Tree Hill College in Penrose, where he was introduced to Weightlifting.
At just 21 years of age David won Gold at his first Commonwealth Games 2018 in the 105+ category breaking Commonwealth Games and New Zealand Records. Also the recipient of the David Dixon Award for Sporting Spirit, a first for Weightlifting and New Zealand, was another highlight of the games.
In David's preparation for the 2021 Tokyo Olympics he has achieved the accolade of being New Zealand's best ever weightlifter both on Sinclair and weight lifted with a 182kg Snatch, 232 Clean & Jerk, 414kg Total which he lifted at the NZ Nationals in November 2020.
We were also fortunate to have as guests the General Manager for Sales & Operations at Latitude Finance- Molly Auva'a-O'Brien and Duffy representative Trina Isaako
We are extremely grateful to the school Board of Trustees and also our funding partner, Latitude Finance for their financial commitment.
EDUCA
We are very pleased to inform you that you will be receiving samples of your children's work via EDUCA this week. We are in the initial stages of using EDUCA as a tool to share student's work in real time.
It is proven that having this type of sharing platform assists with enhancing and improving communication between a child and their whanau, as well as between home and school.
Educa provides opportunities for students to own their learning while also providing a means for them to receive further feedback specific to their learning. It also allows opportunities for the student's work to be seen as meaningful.
We strongly encourage you to take the time to read your child's samples of work and to feed back to them on their learning.
We know that our students are proud of their work and are looking forward to receiving feed back from whanau.
Attached is the EDUCA flyer to remind you of the process to follow to view student work.
Are you on EDUCA yet?
We are now using Educa to report your child's learning in real time.
ACTIVATE – our email invitation
DOWNLOAD – the Educa Touch app
INVITE – extended family
PARTICIPATE – in your child's learning
Join our private EDUCA site today, for free
Please contact the school office if you did not receive your activation email.
HELL READING CHALLENGE
The Hell Reading Challenge is back and the Pizza Wheels are now available.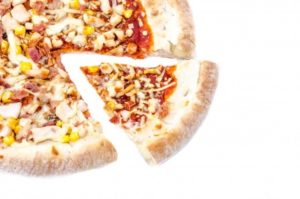 Students are encourage to read books and have them signed off by their Class Teachers and get a stamp on their wheel. As soon as they have read 7 books they receive a 'free' pizza from Hell Pizzas.
Students can take part unlimited times by completing as many Wheels as they are able to.
Students will receive a Pizza Wheel from their Classroom Teacher if they would like to join the Challenge.
Thank you to Room 5  for this article in our Newsletter
Room 5/Tupu-A-Rangi EOTC Week 9 Term 1
The purpose of Experiences Outside The Classroom reinforces our learning by enabling us to make connections between what we have learnt in the classroom and beyond the classroom. EOTC experiences gave us the opportunities to demonstrate the key competencies particularly managing self, relating to others, and participating and contributing. Many thanks to the school for providing this wonderful opportunity and experiences that we will not forget in our life.
Day 1
Our EOTC week started on Monday at the Kolmar Sports Centre, where there were different varieties of sports offered such as  Soccer, Cricket, Water polo, Rugby, Hockey, Tennis, and Weightlifting, although it was very challenging, we all enjoyed the activities.
Day 2
On Tuesday, was a historical trip to the Auckland War Museum. We were all so hyped to see what the Museum had in store for us to explore around and see. We saw lots of different war memorials, statues, carved designs and unique objects that we spotted. In our groups, we were given a booklet for us to write down the answers for the displayed work in the Museum. We all had a great time and learnt a lot of things about the Maori culture, War memorials, Volcanoes, and Pacifca culture.
Day 3
On Wednesday, everyone had their togs packed and ready to go to Judges Bay and Parnell pools. It was a very wet and fun experience for us. We went kayaking , paddle boarding, and swimming. Though the weather was not good, we went in the rain and enjoyed ourselves. This day was the best day for Room 5.!!!.
Day 4
On Thursday, It was our Papatoetoe Heritage walk and from the moment we heard about the Papatoetoe Heritage walk, we knew it was going to be a long, tiring walk, but we all enjoyed the walk in the end. So much history and memories have been made down at Old Papatoetoe. We learnt about so many things on the Papatoetoe Heritage walk that we did not know before.
Conclusion
During the EOTC week, we have noticed that throughout each of the trips everybody was working together as a team, not leaving a single person behind. As a class we have learnt to use Teamwork, leadership and to listen to one another. We have learnt to make new friends and to step out of our comfort zone to learn new experiences  and seek adventure.
Toa and Zaafira
Room 5
Sports Coordinator – Papatoetoe Intermediate School 
Part time, Fixed term (until December 2021)
10 hours per week: 3pm – 4.30pm Monday, Tuesday, Thursday and 11am – 3pm Wednesday Term times
This position requires a person who enjoys being with young teenagers, understands their needs and is passionate about promoting a healthy lifestyle within a sports and fitness context. Ideally, they will have prior experience and interest in sports and coaching. We are seeking a person who is reliable, with good communication skills, a positive attitude, able to manage time and is relational.
Job description
– Organize fitness and coaching sessions, activities and equipment for a range of codes for groups of up to 30, intermediate aged students
– Communicate effectively with whanau, students and teachers
– Manage all health and safety requirements
– Work with the schools Study Centre and under the guidance of the Associate Principal responsible for Sports and PE
– Clean driver's license and Police Vet 
Send an Application letter with a short CV and 2 referees to barbaraf@papint.school.nz 
Police Vet forms are required to be completed prior to short-listing
Contact – barbaraf@papint.school.nz for an Application Form.
Applications close on Monday 3rd May at 4.00 p.m.  
PAPATOETOE PANTHERS RUGBY LEAGUE