PAPATOETOE INTERMEDIATE SCHOOL NEWSLETTER
No. 7 – 18th May 2023
Important Term 2 dates
Monday 15th May – Friday 23rd June
Life Education Van in school
Monday 15th May – Friday 19th May
Road Safety Week
Thursday 18th May
South/West Zone Girls Football – Saving Day
Student Leaders to William Buck in the City
Friday 19th May
Pink Shirt Day – Bully Free – Pink Shirt/Accessory Day
Tuesday 23rd May
South/West Zone Boys Football
School closes at 1pm for teachers to complete restraint training – We ask families to please collect students at 1pm today, buses will run at 3pm.  There is no study centre.
Thursday 25th May
South/West Zone Boys Football – Saving Day
Friday 26th May
Exhibitions of Learning
Friday 26th May – Sunday 28th May
Kapa Haka Wananga
Monday 29th May – Friday 2nd June
Samoan Language Week
Monday 29th May
6.00p.m. – 8.00p.m. – Board Meeting – anyone who is interested is welcome to attend, we just ask you to let our board secretary know so we can arrange seating – barbaraf@papint.school.nz
Tuesday 30th May
South/West Zone Girls Rugby
Wednesday 31st May
Otahuhu College Performance in the Gym for Year 8 students
Thursday 1st June
South/West Zone Girls Rugby – Saving Day
Monday 5th June
Kings Birthday – School Closed
Tuesday 6th June
South/West Zone Boys Rugby
Wednesday 7th June
Interzone Year 7 Girls Football
Tupu Maia (Girls) – Mt Smart
Thursday 8th June
Interzone Year 7 Girls Football
South/West Zone Boys Rugby – saving day
Tuesday 13th June
Interzone Year 7 Boys Football
Wednesday 14th June
Interzone Year 8 Boys Football
Friday 30th June
Final day of term 2
PRINCIPALS MESSAGE
Bully Free Week – The past week, as well as being Road Safety Week has been 'Bully Free' Week and all classes have been discussing what Bullying is and how to stop it.  If you are concerned about bullying, please talk/email your child's teacher.  If you are not satisfied, email/talk to the syndicate leader.  If you continue to need support email/talk to the Deputy Principal Donna Young or Principal Pauline Cornwell.
Remember: we all want the same things – for all children to feel happy and be safe when they are at school.
Cyber Safety for whanau – thank you to all those people who attended this very popular workshop.  Thank you to Gabby Frank and Tracy Prout who organised the evening.
University of Alabama Visit – This week we had a visit from 26 Alabama University staff and students who are studying communication and diversity.  Their lecturer is an ex-Pap Int student who organises this trip every year.  We do hope this will be an ongoing arrangement that benefits everyone involved.
Fo Guang Shan Buddhist Temple – We have taken our Year 8 students to the Fo Guang Shan Buddhist Temple as part of the temples 3G4G celebrations.  Schools from all over Auckland attend this over a two week period and our school is very happy to participate.  This supports our social studies curriculum and helps our students to understand the cultures of other people.  We encourage whanau to take a trip back to the temple as it is open to the public.
2024 PAPATOETOE INTERMEDIATE SCHOOL ENROLMENTS
Our 2024 in and out of zone enrolments will open on the first day of term 3, 17th July 2023, but you are welcome to submit you application prior to this date if you wish to do so.  We strongly encourage families to apply online (www.papint.school.nz) as we are aiming to become a 'paperless' school.  If you are unable to apply online, we have enrolment forms available at the school office and will provide some to our contributing primary schools.  You will need to provide, with the completed enrolment form a copy of your child's birth certificate, passport or visa information and 2 forms of a proof of address in the name of the LEGAL guardian.  We also ask families to provide proof of students' immunisation status and previous school reports if possible.
If you live out of zone for our school, you will need to have your application to us by Wednesday 6th September, 4.00 p.m.  to be included in the out-of-zone ballot.  The number of out-of-zone enrolments that will be accepted will be very low due to the increasing in zone enrolments.  While siblings remain a priority group for out-of-zone applications we can no longer guarantee that they will be accepted.
Notification of the number of out-of-zone enrolments our school will be able to accept in 2024 will be sent to primary schools and added to our website in August 2023.
For any questions or queries regarding 2024 enrolments please email enrolments@papint.school.nz
2024 SECONDARY SCHOOL ENROLMENTS
Year 8 families should also complete secondary school enrolments especially if they wish to apply out-of-zone or to private schools.
We encourage families to visit secondary school websites or make contact with them regarding possible scholarships, out of zone closure dates etc.  A number of scholarship applications close during term 2.
As we receive information regarding enrolment criteria, we will inform the community via our school newsletter.
All students should enroll in their in zone school regardless of whether they are applying to a school for which they are not living in zone for.
WINTER HEALTH AND VACCINATION REMINDERS
INTRODUCING OUR PUBLIC HEALTH NURSE
Malo e lelei my name is Mani Mataupu, I am a full Tongan married to a Samoan, together we have 4 beautiful children. I was born and raised in Tonga and migrated to NZ when I was 9 years old. I have been nursing for almost 8 years, working as a practice nurse and as a Mana Kidz nurse. I am now working for the National Hauora Coalition Maori-led primary health organisation as the Mana Kidz programme lead. It has been a challenging journey but the experiences have taught me to be resilient and optimistic. I enjoy high intensity training with a group of amazing people at Body Fit Training Airport Oaks. I love spending time with my children, especially outdoor activities like camping during summer.
I will be in Papatoetoe Intermediate from 10am-1pm on Tuesdays, hours may change If I cannot be in school.
Please call our FREE 0800 MK TEAM (0800 65 8326) if you have any questions outside these hours.
If your child has a sore throat, sore skin, hearing or vision concerns then fill in a referral form in the school office or come see me in the clinic. We provide sore throat checks and treatments for rheumatic fever prevention, treat skin infections, refer to ear clinics for ear wax suctioning and hearing technicians for hearing problems.
If you DO NOT want your child to have any health checks in school then please fill in an opt-out form in the office. Note that we will not provide treatments without your consent.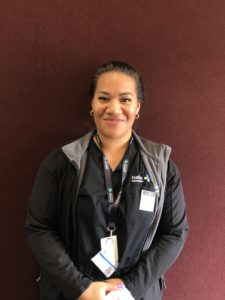 FLU IMMUNISATION FOR TAMARIKI
– the flu (influenza) can be a serious and sometimes life-threatening viral infection
– it is not the same as having a bad cold
– even if your child is fit and healthy, they can easily catch the flu
– it is especially important (and free) for children with certain long-term health conditions, who may develop complications from the flu
– ask you GP practice about flu immunisation
All children from 6 months of age can benefit from flu immunisation.  From 1 April 2023, it's free for tamariki from 6 months to 12 years.
The flu virus is very easy to catch and can affect anyone – it doesn't matter how fit and healthy your child is.  It can spread through the air by coughing and sneezing as well as by hands, cups and other objects that have been in contact with an infected person's mouth or nose.
Flu immunisation offers the best protection.  It strengthens your child's ability to fight the flu.  Regular hand washing, covering coughs and sneezes with tissues or your elbow, and keeping sick people away from healthy people also reduces the risk of spreading the flu.
MEASLES, MUMPS AND RUBELLA (MMR) VACCINE
Aotearoa New Zealand is at very high risk of a measles outbreak.  The best protection against this serious disease is immunisation.  The MMR vaccine is free for all children in NZ, and all adults born after 1969 of they're eligible for free NZ healthcare.
Measles
Of all diseases, measles is one of the most dangerous and contagious.  It's so infectious that, if you're not vaccinated and come into contact with someone who has measles, you're very likely to catch it and pass it on to others.
Measles spreads through coughing and sneezing.  It can cause a rash, ear infection, diarrhoea, and seizures caused by fever.
In 1 in every 1,000 cases, it causes inflammation of the brain (encephalitis).  Some people who develop encephalitis die, while 1 in 3 are left with permanent brain damage.
Measles can also lead to pneumonia, which is the main cause of death from measles.
If you get measles while you're pregnant is can make you very sick and can harm your baby.
Measles is now the third most common vaccine-preventable cause of death among children throughout the world.
During New Zealand's last measles outbreak in 2019, 40% of children who caught measles were admitted to hospital.
This year we've already had cases of measles reach our shores.
Not enough people in New Zealand are immunised against measles, which means it could just take a single case of measles to start an outbreak.
We need at least 95% of people living in New Zealand to be immunised to prevent an outbreak of measles.  Importantly, this would also protect babies too young to be vaccinated, and those who are severely immunocompromised.
On average, 1 dose is 95% effective against measles, and 2 doses is more than 99% effective against measles.
Mumps
Mumps is an infectious illness caused by a virus.  It leads to painful swelling in the salivary glands around the face.
In rare cases, there can be serious complications such as:
– hearing loss
– meningitis – an infection of the membranes that cover the brain and spinal cord
– encephalitis – inflammation of the brain
Mumps can cause swelling of the testicles or ovaries if infected after puberty.  Effects on fertility are extremely rare in males and unconfirmed in females.
New Zealand had an outbreak of Mumps in 2017.  This only settled and finally disappeared with the first COVID-19 lockdown because the disease wasn't able to spread easily.
Rubella
For children, rubella is usually a mild viral illness that causes a spotty rash.  If you catch it when you are pregnant, however, it can cause serious birth defects in your baby (such as deafness, heart defects, and brain damage).
The MMR vaccine is offered to tamariki on the schedule at 12 months and 15 months, but an additional early dose may be available if there is an outbreak of measles.
For those who missed out on their MMR immunisations, it's free for everyone under 18 years old – it does not matter what your visa or citizenship status is.  This includes visitors to Aotearoa New Zealand.
For people over 18 years old, the MMR vaccine is free if you're a resident, or eligible for free healthcare in New Zealand.  Adults born before 1969 are not able to have an MMR vaccine.
THANK YOU TO ROOM 20 for their article for this Newsletter
What has been happening in our school community so far?
Well, let's jump into it!
So far, we've been focusing on our school attitude and correct uniform.  In this school, we are encouraged to come to school with appropriate uniforms and a positive attitude towards learning at school!  Each day, we've been learning something new.
On week 2, we were given an opportunity to experience VR – Virtual Reality by a community called 'BLAKE'.  What exactly is BLAKE? BLAKE is a group held by wonderful people that contributes to helping sea life.  They taught us about sea life, marine reserves, and a certain cycle.  In Virtual Reality, we learnt and identified fishes, snappers, and seaweed.
As we all know, it was New Zealand Sign Language in Week 3.  Room 7 held an assembly and did an amazing performance for us using sign language.  It was wonderful to see a representation of New Zealand Sign Language.
Well… what has Room 20 been doing?
In Room 20, lately our class has been focusing on health and matter.  Health – we're learning about the difference between being rude, mean, or bullying.  Matter – we learnt about the 3 stages of matter, solid, liquid and gas.
In science, we saw how solid transforms into liquid, and then gas!  In other words, the process of evaporation.  We got to see liquid transform into a solid sort of substance too.
In Room 20, we're also working on an explanation of photosynthesis.  The process of how plants eat.  We've done research about photosynthesis and wrote about it.
So far, this term has been pretty interesting.  I am looking forward to the rest of Term 2.  Thank you for reading, and stay safe out there everybody.
By Aleyna, Room 20