What's on in Term 2 ……..
Monday 3rd May until Friday 9th July
Monday 24th May until the end of June
Life Education Caravan here – in school and students attending
Thursday 27th May
Student Leaders out all day – visiting William Buck in the City
Thursday 27th and Friday 28th May
3G4G Festival of Cultural Sharing
Saturday 29th May
Kapa Haka fundraiser – Jack and Jill Family Portraits
Wednesday 2nd June
Afternoon – Otahuhu College Performance – whole school – Updated date 10th June 2021
Friday 4th June
Teacher Only Day – school is closed
Monday 7th June
Queens Birthday holiday – school is closed
Wednesday 9th June
Matariki Celebrations begin
Friday 25th June
11.00 a.m. Whole School at Duffy Theatre in the Gym
Tuesday 6th July, Wednesday 7th July and Thursday 8th July
School closes at 2.00 p.m. for Reporting to Parents – 3 Way Conferences
Friday 8th July
9.00 a.m. Whole School Assembly in the Gym [Live Talent Quest]
Last day of Term 2
Term 3 starts on Monday 26th July
KAPA HAKA REGIONALS
The past week has been the biggest and most awesome week this year so far for Te Whakapokai o Tara / Our school Kapa Haka group, and for those who don't know here is what happened.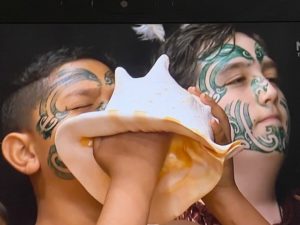 On Wednesday after practice at 1;30 pm until 3:00 pm the group headed back home to get ready for Kapa Haka wananga until Saturday morning. 
After practicing the rest of Wednesday night, on Thursday we woke up early and had an amazing breakfast before we started to get ready for the powhiri at Kia Aroha College, to be welcomed in for Regionals with the other primary and intermediate groups. 
After the powhiri, we went straight back to drill/practice our regional performance that we had been training for since the end of February for the rest of the day and night.
On Friday came the day we performed. We awoke to an even earlier breakfast to get ready for our performance at 11:30am right after TKKM a Rohe o Mangere and finished the beautiful performance at 11:55 am. We then came back to school, got dressed and went to the prizegiving. We didn't get an award, but as Kaitataki Tane I know we did AWESOME and we don't need one.
I would like to say a HUGE mihi to Whaea Ihia me koe Whaea Mere for taking us on the journey to regionals, and to Miss Schutt, Mrs Naera, Whaea Marie, Ms Cornwell, parents and everyone else that helped set up and cook at wananga and helped and supported the group in general
You mean alot to Te Whakapokai o Tara.
To the students and teachers you should be so proud of your Kapa Haka group representing your school like they did on Friday. As we all were – Sierra Lee, Whaea Ihia, Whaea Mere and myself.
Arthur 
ROTORUA MARATHON – PROJECT WY
Project Wy is a project that aims to strengthen relationships between a child, whanau and wider community. It is also about becoming a young leader and that can make a difference in our society. 
This year, 5 students from our school took part in this project; preparing for a 10km Rotorua Marathon. These students were motivated and demonstrated commitment towards training sessions every Tuesday (6.00 a.m.) and Saturdays (7.00a.m.). Some of the students also participated in the Education Boot Camp that was held during the first term holidays. 
A big thank you to all parents who participated in this project and we are looking forward to the 2022 Marathon.
Sanjeev Kumar – Associate Principal
For the first training I was feeling pretty confident, but when the next few training days came, let's just say we were dying inside like, waking up early for training and then the training itself. Time came by, quicker than expected because the 10k marathon was just around the corner. The morning of the marathon had arrived and the mentors reminded us that we are not there to run and come first place, but to build the relationship between parent and child and to start together and finish together as in the whole project WY. There were four of us walking together and it was fun at the beginning because we couldn't stop talking and it felt good to talk with someone at that time because the whole time before the marathon I was extremely nervous that I couldn't even eat. By half way we split. My mum was getting tired and of course we waited but she said she'd catch up. The hill was just ahead. So we thought we could give my mum a shortcut. By that I mean that we'd go up the steep hill and then when we came down my mum wouldn't have to go. What my mum did next was amazing, she taught me to never give up when she told the other parent and child to go and that she's going to go up, no shortcuts. I went back up with her and so did some other member's mentor's of the project WY. It was so touching to see how many people supported her to the top. On our way back a few people left to support others but there were two who stayed by me and my mum's side the whole way back. We were nearly there when it started raining and even though we walked for a very long time it was very cold. I could hear the crowd screaming and the speaker calling our names that said we made it. I felt like tearing up being so proud of my mum and myself, I mean we finished a 10k marathon.
         During that walk I learnt to never give up and I felt like we were dying while walking but thinking about it how it was worth it!
By:'Ofeina Finau [Student]
Project Wy has been a great experience for me and my daughter, Our bond has grown stronger through the training sessions and the 10k marathon in Rotorua. At the beginning of the 10k marathon I was ready, but I was nervous because I knew that this was going to be a hard journey, as my daughter was walking ahead I could feel my legs starting to hurt at about three Kilometres of the marathon. As I kept walking I could see members of the project Wy team and others competing in the marathon passing by and shouting out their support, "you got this!","Shot project Wy!". Kids and adults passing by with their hands out for a high five. The amount of support was just amazing, halfway up the hill at the five kilometre mark I wanted to give up. I stopped, I walked, I stopped, I walked. The hill just felt like there was no end, but with the support of my daughter and other project wy member's I was able to reach the top of the hill and push through the pain to finish the marathon. FInishing the marathon with my daughter is an experience that I will never forget. Thank you to Project Wy and Papatoetoe Intermediate for an unforgettable experience.
By:Tangitangi Finau [Mum and Staff Member]
TREES FOR SURVIVAL
On Tuesday of week 2 Room 17 went to Bombay Hills to plant trees as part of our sustainability project. We started this project in mid 2020 which was called "Trees for Survival". We potted small seedlings and watched them grow. Once they were close to half a meter, they were ready to be planted. So as a class we went down to Bombay Hills and planted our native trees called Mohoe (whitey wood), karamu (coprosma), flax, and cabbage trees.
We had lots of fun going up and down the hills and we did get really dirty. But it was all worth it. Our Trees for Survival project will help wildlife and nature survive. We look forward to revisiting the trees one day to see the progress and how big the trees have grown.
Our message to everyone is make a difference to our environment. Learn to plant trees. We need to conserve and preserve our Nature for the generations to come. Plant trees so we renew our natural resources and to keep our surroundings green.
Our future lies in trees!
DUFFY BOOKS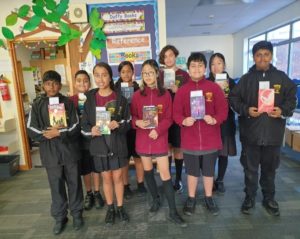 Duffy Special Award-Female Role Model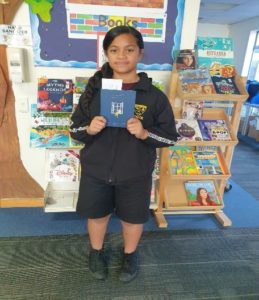 Duffy books have been a huge help in enhancing literacy amongst our students.
We were also fortunate to receive a special book, for a special female person, in one of our students' lives. Congratulations to  'Ofeina from Room 18.
All the classes had to put in a little write up which went to a draw. We were also able to draw out 10 more books for the students to read with their special person.
Thanks to Duffy books for giving us this opportunity.
Thank you to Room 7  for this article in our Newsletter
This year, Room 7 has started a new Lunchtime Club on a Tuesday.
There are different activities each week. The students are encouraged to try new activities and learn new skills over the term.
We hope to encourage students across the school to run an activity of their choice. So far we have learnt NZ Sign Language, new games, tried origami and developed drawing skills.
Come along and enjoy your Lunchtime Club.
The students' say "The lunchtime club is a way to make new friends and try new skills outside the classroom"
COMMERCIAL CLEANING CONTRACT
We are currently reviewing the Commercial Cleaning Contract at Papatoetoe Intermediate School.
The new Contract will start on Saturday 10th July 2021.
If your Company is interested in making an application for this Contract please contact Barbara Ferregel – barbaraf@papint.school.nz for an Application Pack. Applications close on Monday 21st June at 10.00 a.m.
3 DAY INSTRUMENTAL COURSE REGISTRATION
Families may like to register their child for this 3Day Instrumental Course run by the Auckland Primary Principals Association.
Please follow the links for more information.
https://appa.schoolzineplus.com/online-forms
2021_3_day_course_registration..pdf