What's on in Term 2 ……..
Monday 3rd May until Friday 9th July
Monday 24th May until the end of June
Life Education Caravan here – in school and students attending
Friday 4th June
Teacher Only Day – school is closed
Monday 7th June
Queens Birthday holiday – school is closed
Wednesday 9th June
Matariki Celebrations begin
Saturday 19th June
Matariki celebrations
3.00 pm. Performance
4.00 p.m. Hangi – more information to follow
Friday 25th June
11.00 a.m. Whole School at Duffy Theatre in the Gym
Tuesday 29th June
School closes at 1.10 p.m. today – school buses will leave school at the normal time [Bus students will be supervised until this time]
Study Centre will run from 3.00 p.m. on this day.
Tuesday 6th July, Wednesday 7th July and Thursday 8th July
School closes at 2.00 p.m. for Reporting to Parents – 3 Way Conferences
Friday 9th July
9.00 a.m. Whole School Assembly in the Gym [Live Talent Quest]
Last day of Term 2
Term 3 starts on Monday 26th July

TRAVELWISE – ROAD SAFETY WEEK
On the 17th and the 23rd of May, it was New Zealand's Road Safety Week. This year's focus is on Speed. The Travelwise Ambassadors went out to Motatau Road and Great South Road to hand out chocolates to parents who parked safely with the assistance of Alele from Auckland Transport and Senior Constable Marina Phillips.
Parents were reminded of parking safely and not to park in residents driveways or on yellow lines. We have road safety week to encourage people to drive safely on the roads and to keep our community safe. We are trying to reduce the amount of cars that are parked unsafely around our school and putting our peers' safety at risk.
A big thank you to Alele from Auckland Transport and Senior Constable Marina Phillips for helping out the Papatoetoe Intermediate School Travelwise Ambassadors.
Written by: Phoebe, Zenas  and Christopher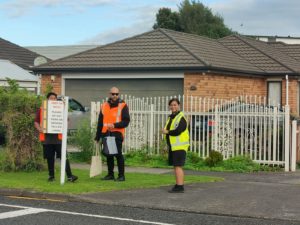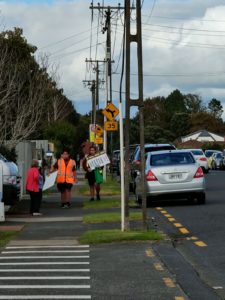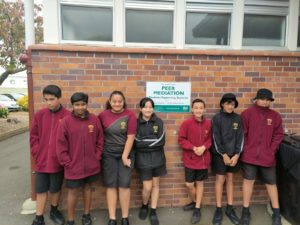 Thank you to Room 8 for this Newsletter article

Talofa from Room 8.
Last week, the school went to Fo Guang Shan Buddhist in celebration of the 3G4G festival. 3G4G stands for 3 Acts of Goodness and 4 Givings. This was an opportunity to raise students' awareness of different cultures in our local community, promote positive values and encourage connectedness in the community. 
What did we do at the temple?
Our journey began as we walked through the gates of the massive temple. We were split into 4 groups and we had 4 interesting and astonishing activities which consisted of:
Taking 3 vows in front of the buddha

Explore the temple and art gallery – learnt that the garden represented farmers determination

Participated in Chinese calligraphy 

Discussion on conscience and temptation
The Temple
The temple was not as it looked from the outside. Walking in, you are greeted by a  very large Buddha statue. The temple had many pillars and was very vibrant. Walking past the statue, there is a garden divided by grass shaped as rectangles. 
What did we enjoy the most?
The thing we enjoyed the most was the Chinese calligraphy as we found it intriguing and entertaining. 
Written by Ishanvi and Maesha, Room 8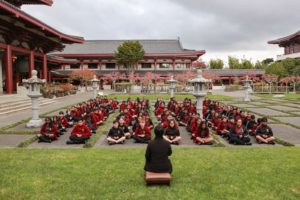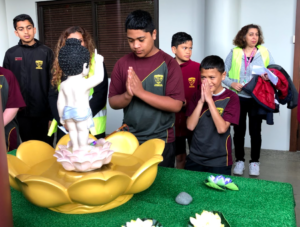 3G4G Temple Visit
On Thursday and Friday last week, our students visited the Fo Guang Shan Buddhist Temple in Flatbush to take part in the annual 3G4G Festival of Cultural Sharing. For the majority of our students, this was the first time they had ever been to a Buddhist temple. The focus of the visit was to learn about the three Acts of Goodness (3G) and four Givings (4G), and how these simple values can help us in our everyday lives. 
Our students learnt that the Acts of Goodness that they can practice are Do Good Deeds, Say Good Words and Think Good Thoughts. This fits really well with our focus on bullying and Pink Shirt Day. If we can say good words and think good thoughts, we won't be mean to one another. The Four Givings we learnt about were Giving others Confidence, Joy, Hope and Convenience. 
It was really great to see our local Police Officers there, supporting these values and promoting ways that students can apply them in their lives when they are faced with tricky choices. It was a great day out and we would like to thank you all for allowing your child to take part.
Written by Mrs Prout – [Associate Principal]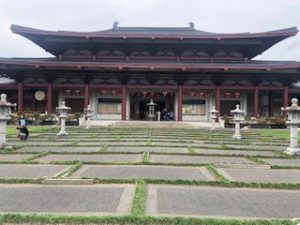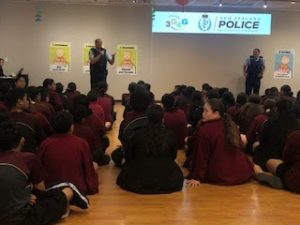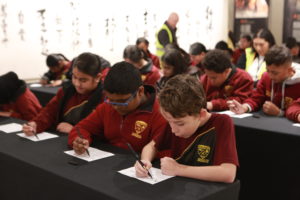 William Buck
Every year our school student leaders participate in leadership workshops and mentoring sessions with staff from William Buck, a large accounting firm, at their offices in the Auckland CBD. Students travel with 2 senior leaders and attend mentoring sessions 3 times a year.  Student Leaders will have a number of experiences to work alongside the staff at William Buck and explore what it means to take their leadership 'to the next level'.
Written by Mr Kumar – Associate Principal

Pink Shirt Day
During Week 4 we had a focus on NZ Bullying Free Week, and on Friday students and staff showed their support for this by wearing pink for Pink Shirt Day.
We are continuously working towards a bully free environment at school which we hope also extends out into our community too.
Key questions students investigated through class discussions and lessons included:
What is bullying?
Is it rude, mean or bullying?
What is the role of a bystander/upstander?
Students made posters and these have been published on their Educa accounts.
Ask your child about what they've learnt about creating a bullying free environment!
Written by Mr Fletcher – Associate Principal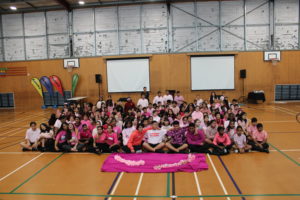 Reminder to students – safety when walking home
Please remind your children about the following points when walking to and from school:
– Keep safe crossing the road
– Use pedestrian crossings or cross at traffic lights
– Walk home with a friend – try not to walk by yourself
– Walk home how you normally do unless home has stated/given permission for you to walk a different direction home
– Keep safe around people you do not know – Do not get into conversations with strangers or go to strangers.
The safety of your child is our main priority
VACANCY IN OUR SCHOOL
PART TIME – FIXED TERM
SCHOOL OFFICE ASSISTANT
We are looking for a friendly, computer savvy administration assistant to provide dedicated support with all the mundane tasks around our office to our Administration Team.
The role can be fast paced where no two days are the same, hence, the successful applicant must be a team player with a can-do attitude and a calmness under pressure.
You will be responsible for greeting and dealing with parents, students and visitors both face to face and over the phone, providing the appropriate information and all administrative and clerical functions required for the smooth running of a reception area within a large Intermediate school.
This position can commence asap and will be part-time – 11.00 am -3.00pm during term-time only on a term by term basis.  Less hours or a varied start and finish time are negotiable.
Clean police vetting record and a first aid certificate is essential [first aid training will be made available if required].
Please note we are short listing as applications are received and this listing may be removed if the right candidate is found. The Job Description is available on request.
Please send a copy of CV, including cover letter and details of x 2 referees to
Tess Carolissen –  tessc@papint.school.nz
Applications close Tuesday 15th June 2021 at 10.00 am.

COMMERCIAL CLEANING CONTRACT
We are currently reviewing the Commercial Cleaning Contract at Papatoetoe Intermediate School.
The new Contract will start on Saturday 10th July 2021.
If your Company is interested in making an application for this Contract please contact Barbara Ferregel – barbaraf@papint.school.nz for an Application Pack. Applications close on Monday 21st June at 10.00 a.m.

AUCKLAND GIRLS GRAMMAR OPEN DAY
Wednesday 23rd June 2021     9.30 am – 12.30 pm
Senior students will lead school tours throughout the morning and the Principal will give short talks at 10am, 11am and 12pm.
Information Evening – Wednesday 23rd June 2021 6.30pm – 8.00pm.
All prospective students for 2022 and their whānau are very welcome to attend this evening.
AGG also welcomes whānau of students interested in enrolling in Ngā Tūmanako o Kahurangi, the Māori Whānau Unit.
Parking at Gate 2, Howe Street, Newton
For more information please phone 307 4180 Ext 800